Covid-19: Let Wales' schools suspend breakfast clubs, union says
By Bethan Lewis
BBC Wales education and family correspondent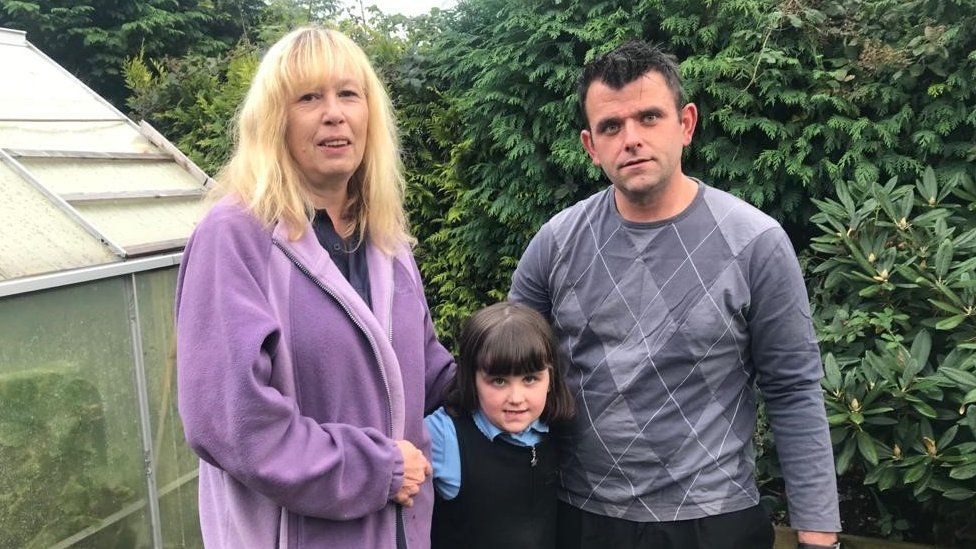 Running breakfast clubs is "a step too far" for many schools in Wales already struggling with the impact of Covid-19, a union has said.
The National Association of Head Teachers (NAHT) wants the statutory duty to provide the clubs to be lifted.
But one family said it was essential and they were spending a significant amount on alternative childcare.
The Welsh Government said breakfast clubs should operate as normal, unless it was unreasonable to do so.
'Why is it taking so long?'
Julia Clemson said the lack of a free breakfast club at her daughter's school in Caerphilly was costing the family hundreds of pounds for a childminder in the morning.
Mrs Clemson, who works in a school in a different county, said she had been told by the council they had not been able to put the risk assessments in place.
"I find [it] a little bit strange when other schools in other counties have had this provision running for probably four or five weeks now.
"As I work in a school myself, I'm fully aware of the risks that are associated with it [but] I just don't see why it's taking so long.
"I understand every school setting is different but with a little bit of thought, then you could keep children in those bubbles as they are doing in other schools and get it going as soon as possible."
She said other parents were in the same position and it meant some people were having to take time off work.
Laura Doel, director of NAHT Cymru, said any school that was providing a breakfast club was to be commended, but it "simply isn't possible" in all schools.
She said there needed to be "a reasonable expectation from Welsh Government on what can actually be achieved within the restrictions" and they should "relax the expectation of schools to provide breakfast clubs".
She added she appreciated parents use the before-school clubs for childcare, but the breakfast scheme was originally intended to make sure children had eaten properly before lessons.
Pupils at Ysgol Gymraeg Caerffili have not had a breakfast club to attend so far this term because the school was concerned about the health and well-being of pupils and staff, head teacher Lynn Griffiths said.
However it will be opening the scheme again after the half-term holiday.
He said the size of the hall helped, but "in many schools without a large hall and only one entrance, it is a step too far".
"These aren't normal times. It's purely and simply on the basis of how they can keep [pupils and staff] safe," he said.
BBC Wales asked all Welsh councils whether they were providing breakfast clubs. Not all replied, and those that did provided a mixed picture.
Caerphilly council said no schools were running breakfast clubs, but this would change depending on the outcome of the risk assessments.
"This decision will lie with each individual school," it said.
Conwy council said all schools which previously offered breakfast clubs were now doing so again, while other councils said some schools were still unable to offer breakfast club due to a lack of staffing and suitable space.
A statement from the Welsh Government said free breakfasts in primary schools were an "integral part of our wider work to improve food and nutrition in schools".
It said it had provided guidance to schools and local authorities on ensuring health and safety while providing school breakfast.