Man jailed for shining laser at police helicopter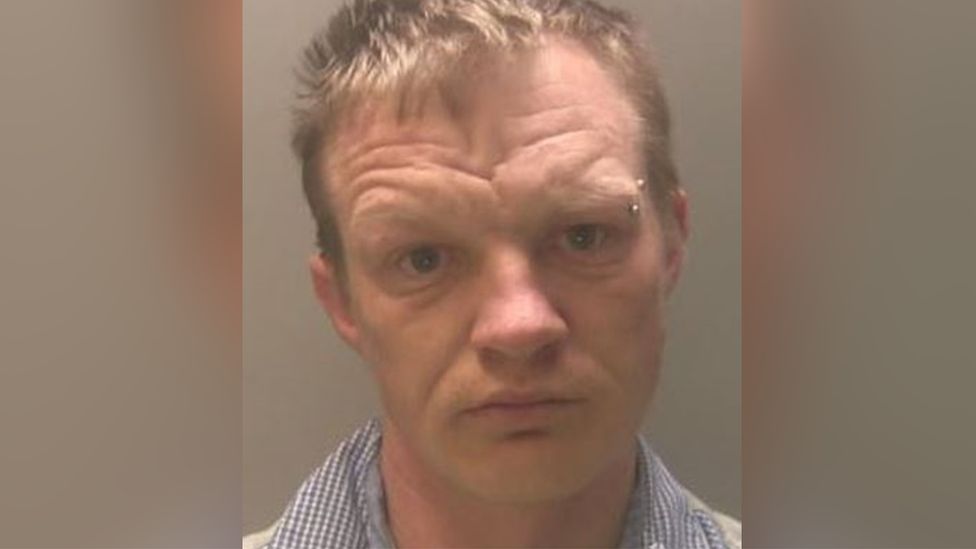 A man who shone a laser at a police helicopter, carrying four people on board, has been sentenced to seven months in prison.
Matthew Davies, 33, from Mornington Meadows in Caerphilly, admitted to committing the offence.
It is one of 62 attacks made on National Police Air Service (NPAS) helicopters in Wales and England this year.
Judge Michael Fitton QC said that Davies' actions "beggared belief".
He told Davies, who was sentenced at Cardiff Crown Court today: "You put the individuals at risk of personal harm and there was a significant risk of an accident and with four people in the helicopter over a built up area the consequences could have been devastating if they had lost control."
The offence is contrary S1 (1) and 4 of the Laser Misuses (Vehicles) Act 2018.
Prosecuting, David Purnell said Davies' actions caused a serious risk of harm to the four people on board.
The helicopter had been requested by Gwent Police to help officers on the ground search for a suspected burglar when it was targeted in the early hours of March 17 this year.
The pilot was not injured and was able to continue flying the aircraft.
Footage shown to the court captured the moment Davies shone the light from the back garden of his home at the helicopter.
The court was told Davies aimed the laser at the helicopter for between 15 and 20 minutes.
The crew used night vision and infrared cameras to identify the location and Davies was arrested by Gwent Police officers shortly after.
Mr Purnell said officers on the ground quickly made their way to his home finding the laser pen in the kitchen. He claimed he had been aiming it at a fence.
Davies' barrister Emma Harris in mitigation said he accepted that it was "a stupid and foolish action" and had shown remorse.
He did not, she added, realise what the consequences of his actions could have been for the pilot and three police officers on board.
Supt Carl Williams from Gwent Police said: "An assault on any or our aircraft or our officers is an assault on our communities.
"These lasers are very powerful and can have really serious consequences."
The helicopters from the NPAS can be tasked by police forces to help officers on the ground hunt for suspected criminals.
However, 45% of all the tasks undertaken by the aircraft and crew are searches for vulnerable missing people, including those who might be in danger of self harm.
This year alone NPAS helicopters in Wales have undertaken more than 500 of these kind of searches.
Because the aircraft can be asked to hover in order to assist officers on the ground, the helicopter can be more vulnerable to attack.
Unlike commercial aircraft, there is no co-pilot in the police helicopter and laser pens can leave their victims temporarily blinded.
Graham Barrell, base manager at St Athan for the NPAS said many people "don't appreciate the danger" these acts pose to aircrafts.
"The majority of attacks are prolonged, they can be several minutes long. Some might be wreckless, some deliberate," he said.
Davies, who has a string of convictions for theft, battery, resisting a police officer and criminal damage was sentenced to 7 months in prison of which he will serve half.
He will then be released on licence for 12 months.