Coronavirus: Bangor enters local lockdown restrictions
The city of Bangor has gone into local lockdown from 18:00 BST on Saturday.
It means that about 16,000 people there cannot go in or out of the area without good reason, such as work or study.
The city had seen a significant cluster of coronavirus cases and the incident rate stands at about 400 cases per 100,000 people.
It becomes the second area to face a local lockdown while the rest of its county does not, following Llanelli in Carmarthenshire.
Discussions were held earlier but it was decided not to extend restrictions to anywhere else in Gwynedd.
A Welsh Government spokeswoman said: "We will continue to closely monitor the situation in Gwynedd and will meet with the local authority and with neighbouring local authority leaders at the start of the week to discuss the developing situation further."
In north Wales, the whole counties of Conwy, Denbighshire, Flintshire and Wrexham are already in lockdown.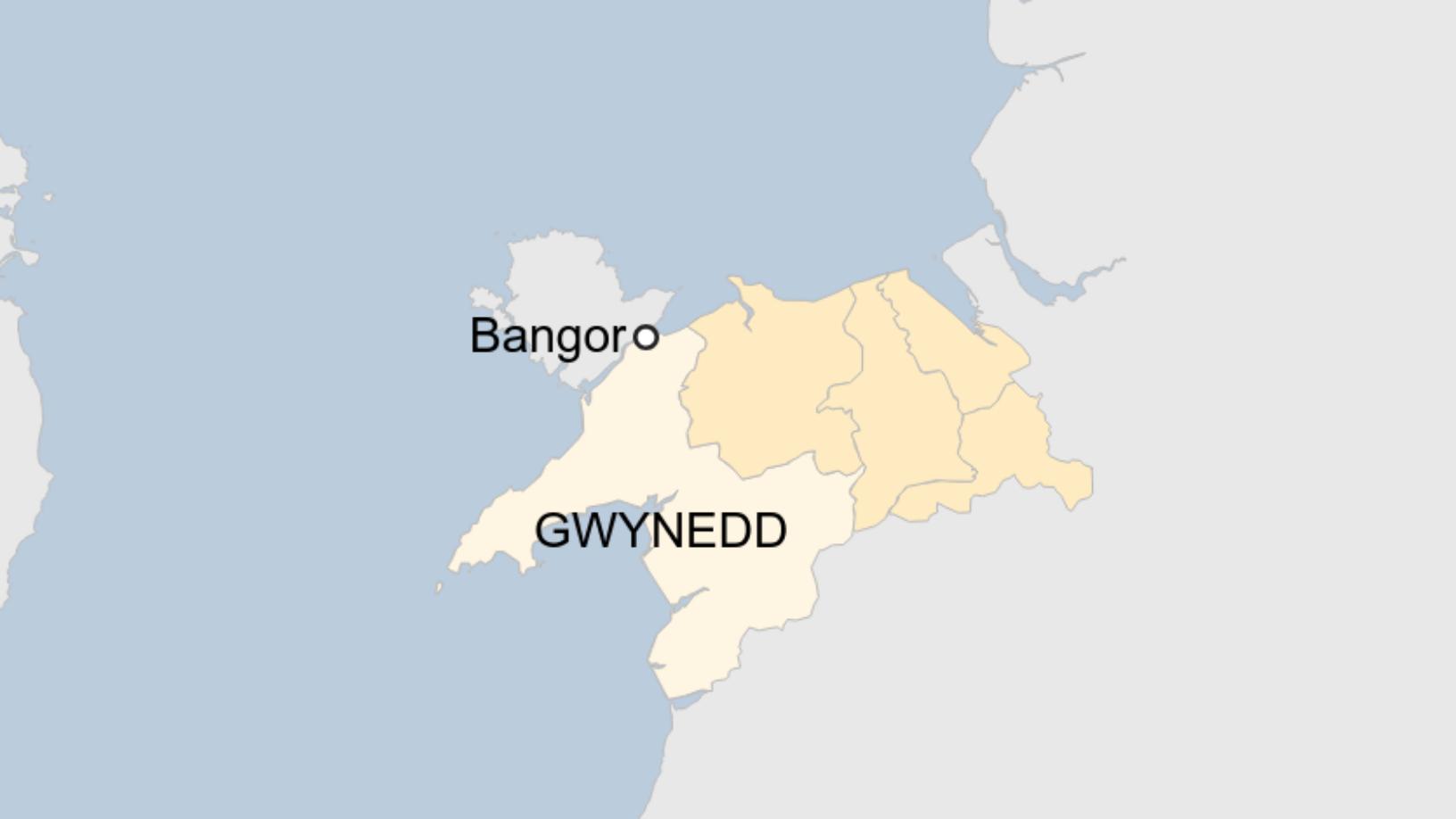 The Welsh Government said cases in Bangor appeared to be closely associated with young people and the student population.
Bangor Students' Union president Henry Williams said it was "working hard... to ensure that students are aware of the new restrictions". "We understand it is a difficult time for us all," he said.
"We must continue to support each other to deal with what lies ahead."
Meanwhile, the Department for Work and Pensions confirmed its Bangor service centre was temporarily closed on Friday due to coronavirus but would reopen on Monday.
Jules Lee, who runs a tattoo shop in Bangor, said it was "very difficult to get people to follow the rules" on social distancing.
"We've got massive signs saying one person at a time, and the amount of time that we'll have to tell them 'I'm sorry' [because] they come three or four people at the same time.
Gwynedd council leader Dyfrig Siencyn said he appreciated the lockdown would impact residents and businesses, but steps had to be taken to "avoid stricter and more disruptive measures down the line".Mr Siencyn said the situation was "serious" and being monitored closely."Put simply, there is no room for complacency for any Gwynedd resident," he said.
"We must all play our part as individuals in following the national Covid-19 guidelines to protect ourselves, our loved ones and the wider community," he said.
Meanwhile, First Minister Mark Drakeford defended the local restrictions in place in Conwy.
Mr Drakeford said restricting travel to or from an area with rising community infections was "more likely to prevent uncontrolled spread into nearby areas".