Climate change threatens 'most Alps glaciers'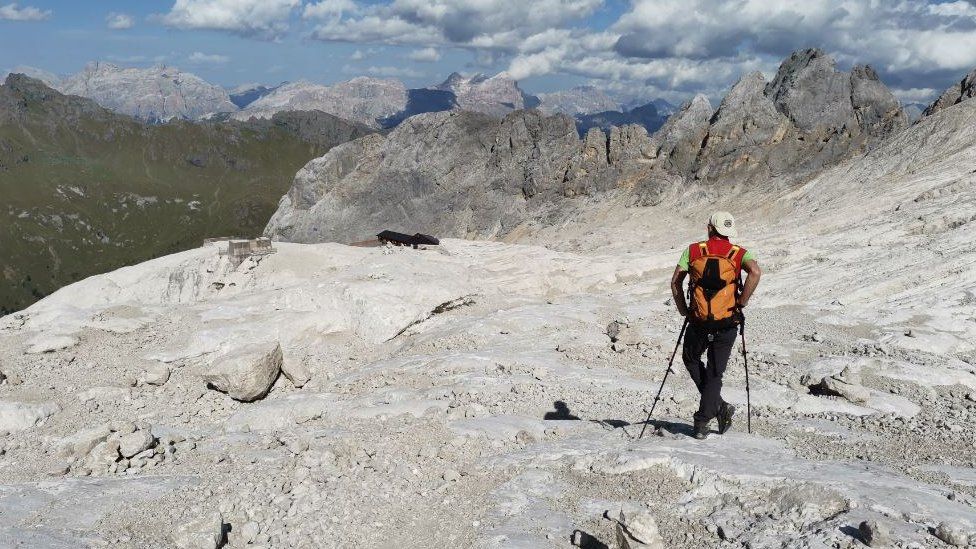 Up to 92% of glaciers in the Alps could be lost by the end of the century due to climate change, say researchers.
The mountain range's 4,000 glaciers include popular skiing resorts such as Zermatt in Switzerland and Tignes in France.
The findings by Aberystwyth University suggest those ski resorts' glaciers would be all but gone.
Water run-off, storage and Alpine eco-systems would also be affected.
The university's research covers the entire European Alps region and is based on 200 years of climate records and forecasts covering 1901 to 2100.
They modelled what is called the environmental "equilibrium line altitude" (ELA) of valley glaciers across the Alps.
This is the altitude where the amount of snow and ice that accumulates is the same as the amount that melts or evaporates over a one-year period.
This measure helped the researchers make predictions of the glaciers' likely response to climate change, which they expect will be "rapid and highly variable".
Prof Neil Glasser, who is coordinator of the European Union-funded "Change" project, said: "Glaciers are the 'canary in the mine' for climate change - their retreat is so fast.
"If, as we expect, we see these patterns replicated on a global basis, the retreat of mountain glaciers will have significant implications for sea level rise.
"There will be bigger changes to come from climate change, but this dramatic disappearance of glaciers from the Alps is one of the most immediate and visible effects.
"One of the biggest impacts on the local population in the Alps is on water resources and the change in melt and run-off.
"That will have implications for drinking water, crops, irrigation, sanitation and hydro power."
The research found popular skiing destinations that could be lost include the famous Klein Matterhorn in Zermatt, Switzerland, the Hintertux Glacier in Austria and La Grand Motte Glacier in Tignes, France.
They also found by 2050 almost all the glaciers below 3,500 metres in the Alps are likely to have melted.