Wikileaks source Chelsea Manning's mother 'died in bath after drinking'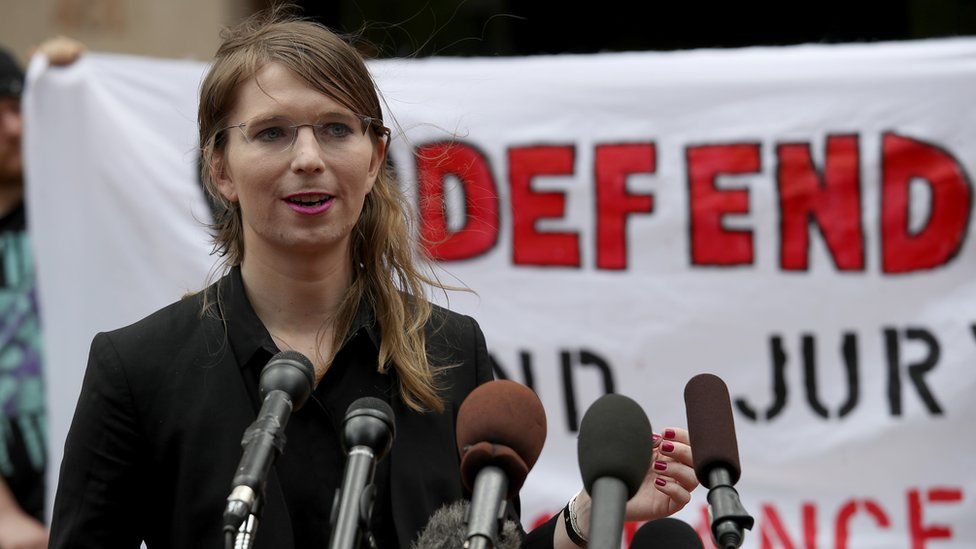 The mother of Wikileaks source and ex-US army intelligence analyst Chelsea Manning died in the bath after drinking a lot of alcohol, an inquest has heard.
The body of Susan Manning, 65, was found submerged in water at her home in west Wales in January. She was later declared dead by paramedics.
An inquest in Haverfordwest concluded Ms Manning's death was accidental.
The inquest into her mother's death heard how she had suffered a number of health issues since returning to Wales in 2001, following her marriage breakdown to former American soldier Brian Manning.
Intoxication 'not unusual'
A stroke she suffered in 2007 left her unable to travel to see her two children in the USA.
The inquest was told Ms Manning was very sociable and well-liked by her friends, but lived quite a solitary life and "was drinking alcohol to an unknown excess".
Her sister Sharon Staples spoke to her on the phone on 9 January and tried to dissuade Ms Manning from having a bath because she could tell she was intoxicated, "which was not unusual".
The following day no-one was able to make contact with Ms Manning on 10 January, the hearing was told.
That evening her brother-in-law Joe Staples went to the house in Haverfordwest with a key but was unable to get in.
He was forced to call police and officers later discovered the body of Ms Manning.
A toxicology report recorded 330mg of alcohol per 100ml of blood, which would have made a "significant contribution to her death". For comparison, the legal drink drive limit is 80mg of alcohol per 100ml of blood.
Coroner Paul Bennett said he could not find any evidence of suicidal intent and concluded Ms Manning's death was accidental, having "drowned in the bath while heavily intoxicated".