Covid: Aberfan survivor Bernard Thomas dies, aged 63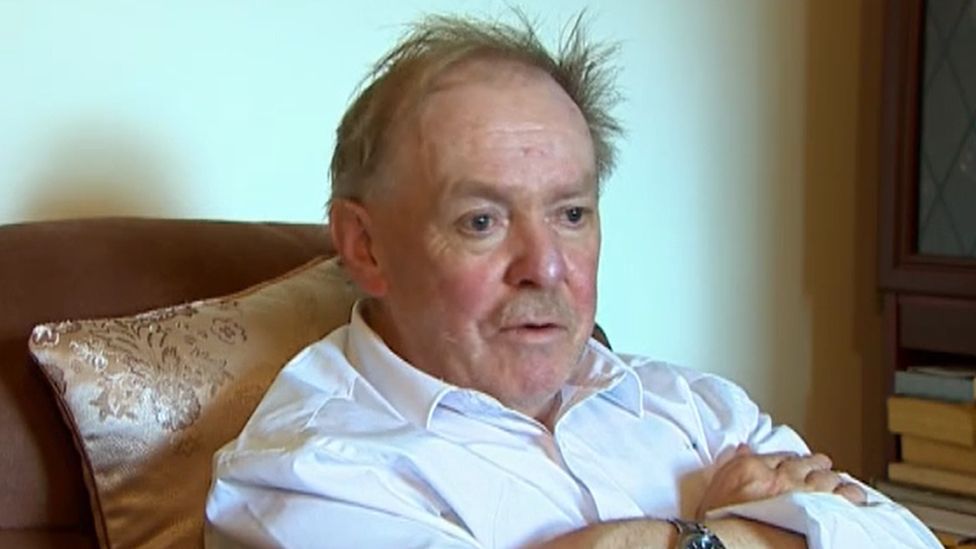 A survivor of the Aberfan disaster has died after contracting Covid-19.
As a nine-year-old Bernard Thomas was rescued from the rubble of Pantglas primary school after one of the biggest tragedies in Welsh history.
A total of 144 people were killed in the disaster on 21 October, 1966, after thousands of tonnes of coal slurry slid from a tip. Of those 116 were primary school pupils.
Later Bernard was diagnosed with post-traumatic stress.
He told S4C he "still heard the sounds of children screaming."
Paying tribute to Mr Thomas, 63, who died on Wednesday, his brother Andrew told BBC's Newyddion: "Bernard was a real character and his death has come as a shock to us as a family and the community of Aberfan."
"We can't be sure where he caught Covid, but he had an eye appointment at the Royal Glamorgan Hospital on 21 December.
"A few days later, he became ill and at Prince Charles Hospital, he tested positive for Covid-19."
"Although he had been receiving oxygen through a mask, we spoke regularly on the phone and he told us he was getting better.
"But on Wednesday morning he removed his mask to eat his breakfast, and 10 minutes after eating he faded away."
"It's a huge shock but I don't blame anybody."
On the 50th anniversary of the disaster Bernard told the BBC: "I still wonder what the others would have been doing if it hadn't happened. Who would have got married to who, you know."
Bernard is survived by his 90-year-old mother Gwen, with whom he shared a home, and brothers Andrew and Robert.