Covid vaccine: 'Urgent need' to use pharmacies for jabs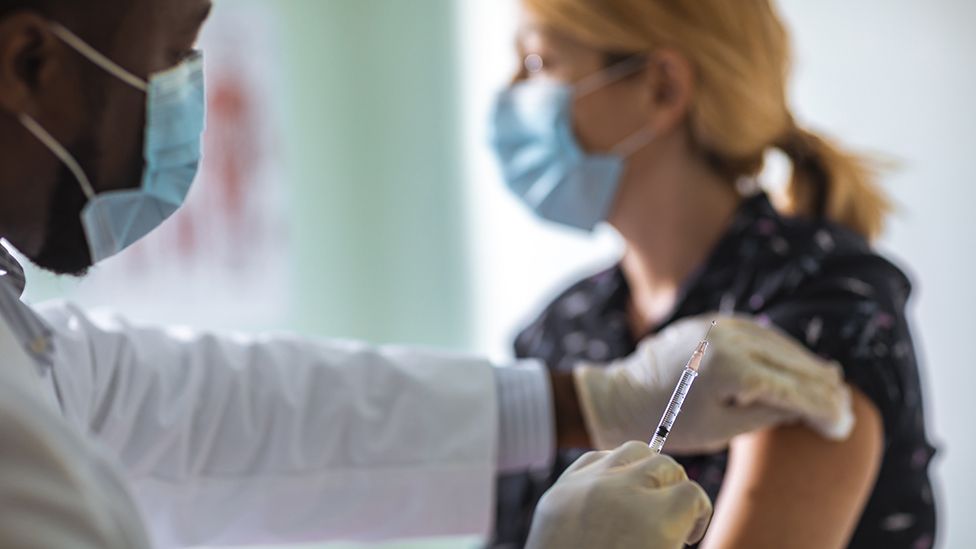 There is an "urgent need" to use pharmacies in Wales to help roll out Covid-19 vaccines, a group representing the profession has said.
Community Pharmacy Wales (CPW) wrote to Health Minister Vaughan Gething to say only one of Wales' seven health boards had approached pharmacies about jabs.
CPW said "at a minimum" pharmacies that deliver the flu vaccine should be asked to give Covid jabs.
The Welsh Government said community vaccine pilots would start on Friday.
Almost 113,000 people in Wales have received the first dose of a coronavirus vaccine, which is about 3.6% of the population.
The letter to Mr Gething said only one of Wales' health boards "has even asked for expressions of interest from community pharmacists who wish to participate" in the primary care vaccination service.
It added: "To date, none have been commissioned. CPW strongly believes that there is an urgent need to pick up speed."
More than 600 pharmacies around Wales offered flu vaccinations this winter, and the letter to Mr Gething argued using these pharmacies could make a big difference in the speed of the roll out.
First Minister Mark Drakeford told the Senedd on Tuesday that a pilot for vaccination at a community pharmacy would begin in north Wales "by the end of this week, and then we will want to use community pharmacists in all parts of Wales".
But Mr Drakeford said "some practical things have got to be sorted out".
Community roll out to begin on Friday
Six community pharmacies in England are offering vaccinations from Thursday, with 200 providing jabs in the next two weeks.
The Chief Executive of CPW, Russell Goodway, said high street pharmacies in Wales should be left to decide how they administer the required number of vaccines, depending on local circumstances.
He said: "It is obvious that community pharmacies are eager and willing to play a full part in this programme, but they want the ability to manage it in the appropriate way to make sure they can make the best contribution to roll out."
The Welsh Government said: "We welcome the appetite from CPW for pharmacies to deliver the Oxford-AstraZeneca vaccine.
"More pharmacists - and other primary care contractors, such as dentists and opticians - are being invited to help the huge effort to vaccinate people against coronavirus in the weeks and months ahead, subject to sufficient supplies of the Oxford-AstraZeneca vaccine."
Related Internet Links
The BBC is not responsible for the content of external sites.