Covid: University lecturer calls for online teaching until September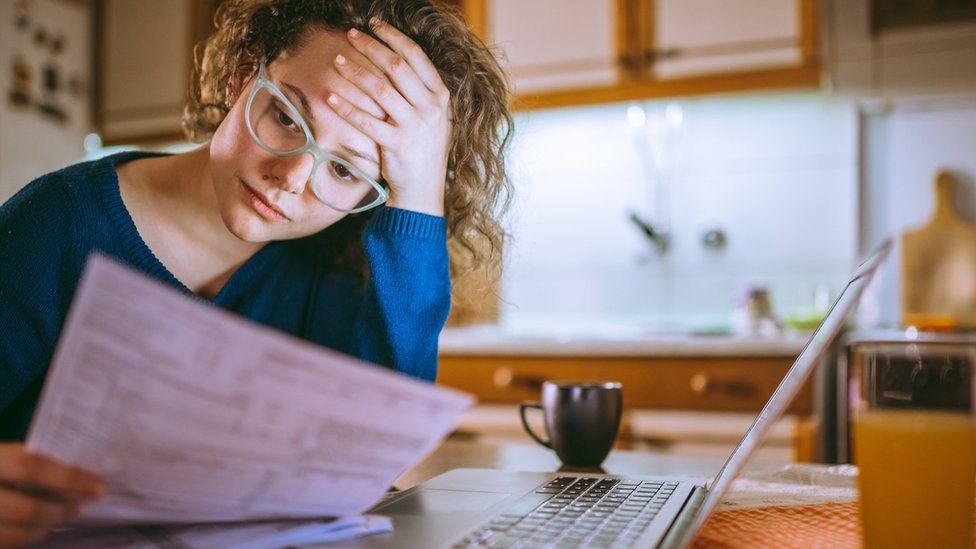 A lecturer has called for universities to be kept online until September and for tuition fees and accommodation costs to be partially refunded.
Dr Simon Williams, of Swansea University, said it was "hard to predict" students' safe return to campus.
He said the UK and Welsh governments should "bear the brunt of this cost".
The Welsh government said students would return when it was safe. The UK government said "as soon as possible".
Writing a personal opinion piece in the Times Higher Education supplement, Dr Williams said the situation regarding Covid was "at least as critical" as it was during the pandemic's first wave, when campuses remained fully closed.
He added that even if cases, the number of people in hospital and the reproduction (R) number were brought down to levels seen in mid-February, "campuses would likely see a spate of outbreaks over the subsequent weeks and perhaps months".
"The result would be students facing periods of self-isolation, being unfairly accused of excessive rule-breaking or even being fenced in".
In his article, Dr Williams, a senior lecturer in people and organisation, argued that mass testing was "not a magic bullet".
"We should make the decision now to keep campuses closed until the end of this academic year," he said, adding it would be "logistically challenging for many courses and universities to squeeze face-to-face teaching into socially-distanced classrooms".
He said students should be compensated for their losses, which "could be considered financial incentives to stay at home".
Keeping campuses closed and teaching online would, he said, "recapture the spirit of March - the sense that we are all in this together".
"Given the enormous sacrifice and subsequent job losses across so many sectors, committing to online-only teaching until the autumn would send a message of solidarity with society generally," he said.
Universities Wales, which represents universities, has been asked to comment.
A Welsh Government spokesman said: "In-person teaching is a valuable part of higher education and should be able to continue for the majority of students once the public health advice is that it is safe to do so.
"We continue to work with our universities to ensure students will be able to return to campus safely, including supporting lateral asymptomatic flow testing for both students and staff."
The Department for Education said it "encouraged universities and accommodation providers to review their accommodation policies to ensure they are fair, transparent and have the best interests of students at heart".
It added: "The government will continue to prioritise the full return to education settings as soon as possible. We recently announced up to £20m to help students most in need of support in these exceptional circumstances, for example those struggling to cover accommodation costs as a result of the pandemic, in addition to an existing £256m universities can use to help students.
"Universities are responsible for their tuition fees, but the government has been clear they are expected to maintain quality and academic standards and the quantity of tuition should not drop. They should seek to ensure all students, regardless of their background, can access their studies remotely."