Cimla murder trial: Accused 'not raped' before killing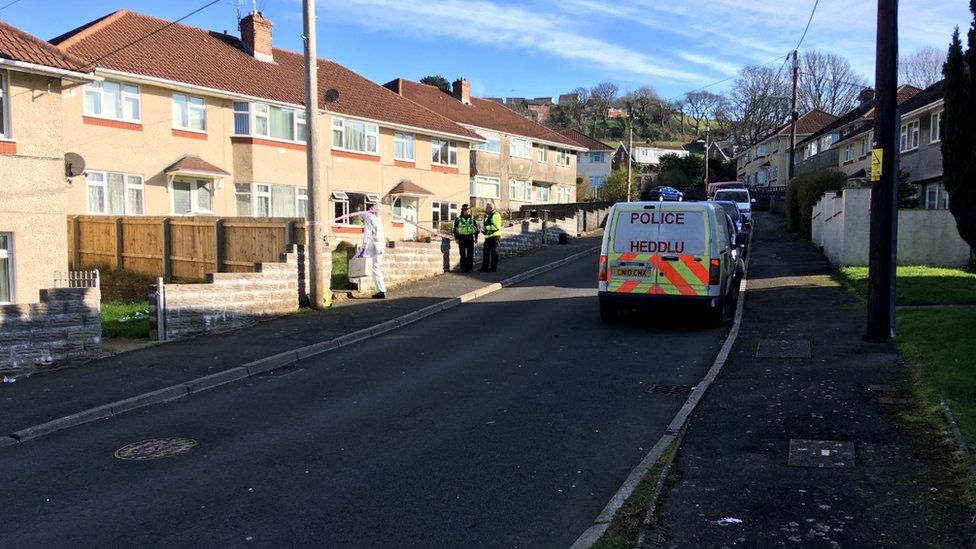 A man accused of killing a 76-year-old after going to his home for "sexual favours" had not been raped as he alleged to police, a court has heard.
Thomas Carney, 28, of Morriston, Swansea, denies murdering David Phillips in Cimla, Neath, on 14 February 2019.
Mr Carney said he had been raped after being invited over for alcohol in exchange for sexual favours.
A medical examiner told Swansea Crown Court Mr Carney had not been raped.
Robert Llewelyn, who examined Mr Carney, of Llys Dur, Neath, told the trial Mr Carney said to police officers that he had been raped, but there was no evidence.
Mr Llewelyn, a consultant gynaecologist and obstetrician, said Mr Carney told him that Mr Phillips had paid for a taxi to bring him to his house to get alcohol in exchange for sexual favours.
He said Mr Carney told him: "I didn't want to do it but I needed the alcohol."
The jury heard Mr Llewelyn did not take notes during the examination about their conversation on 15 February, as it was only suppose to inform which swab samples he should take, and did not record their conversation until he made his statement a day later.
Mr Llewelyn said when he started to examine Mr Carney at Swansea Central Police Station, the defendant was "anxious" but also "well-behaved" and "polite".
Sgt Graham Pennock of South Wales Police told the jury that when Mr Carney arrived at Cardiff Bay Police Station after being arrested, he was under the influence of drugs and alcohol and had spat in an officer's face.
He said Mr Carney had been shouting "he'd been raped and we were protecting the person who raped him" as they struggled to get him into a cell.
The forensic pathologist who examined Mr Phillips's body, Dr Richard Jones, told the jury he died "because of blunt force injuries to the head, neck and chest".
He told the court the "whole of the face was very badly bruised" and he found three of Mr Phillips's teeth on the floor.
Dr Jones said he also found bruising to Mr Phillip's genitals and pelvis which suggested "focused blunt impact to the genitals".