Harry Baker murder trial: Stab victim 'may have survived'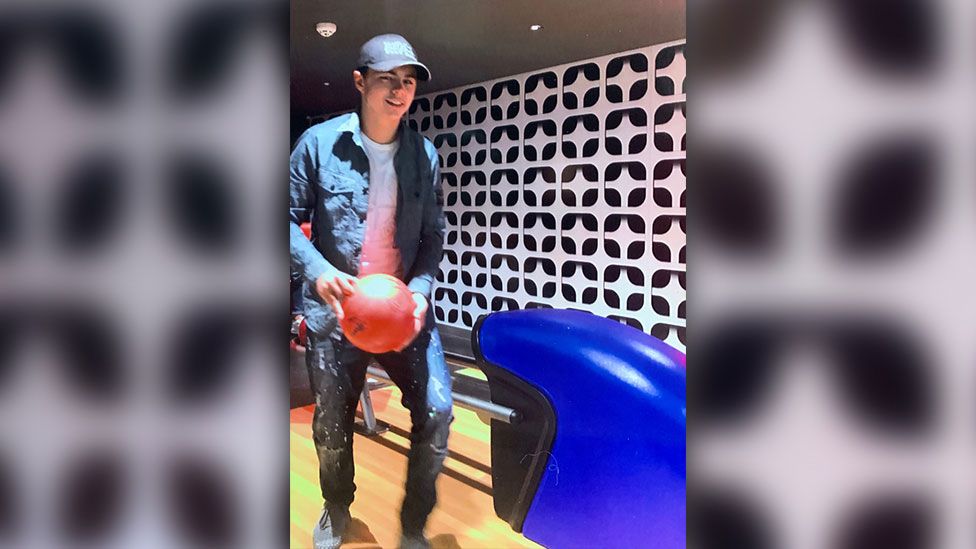 A teenager who was stabbed through the brain by a "murderous gang" might have survived had he been given prompt treatment, a court has heard.
Harry Baker, 17 and of Cardiff, may have lived for three hours after he was knifed nine times, a pathologist said.
Six men and a boy deny murdering Harry, whose body was found in a shipping container yard at Barry docks.
The prosecution at Newport Crown Court has suggested a row over drugs was the motive for his killing.
Forensic pathologist Dr Deryk James, who conducted a post mortem examination, told the court Harry lost nearly two litres of blood after he was stabbed.
Dr Deryk James told the court Harry had stabs and slashes to the face, head, neck, stomach and legs and the knifings were forceful enough to penetrate his brain.
But despite the wounds to his stomach and skull, he could have survived for up to three hours, Dr James added.
Prosecutor Paul Lewis QC said: "Does that mean after suffering the wound that punctured his brain, he survived for one to three hours?"
Dr James replied: "Yes, something along those lines."
Mr Lewis asked the witness if the fatal stomach wound "was survivable if medical attention was received".
Mr Lewis said: "So he might have lived if someone had called an ambulance?"
Dr James said: "Yes, if he had prompt access to surgery he might have survived." 
The jury has heard that Harry became surrounded by a masked and armed gang and a subsequent "scuffle" was caught on CCTV a mile away from where his body was discovered.
Mr Lewis asked if he could have sustained the injuries to the head or stomach at that point but still been able to run a mile. 
Dr James replied: "The head wound, yes, that's possible, but a mile with the wound to the stomach is a long way. I would doubt that."
Leon Clifford, 23; Raymond Thompson, 48; Lewis Evans, 62; Ryan Palmer, 34 and Peter McCarthy, 37, all from Barry; Leon Symons, 22, from Ely, in Cardiff, and a 17-year-old boy who cannot be identified deny murder.