Harry Baker: 'Savage attack' on teen stabbed at Barry docks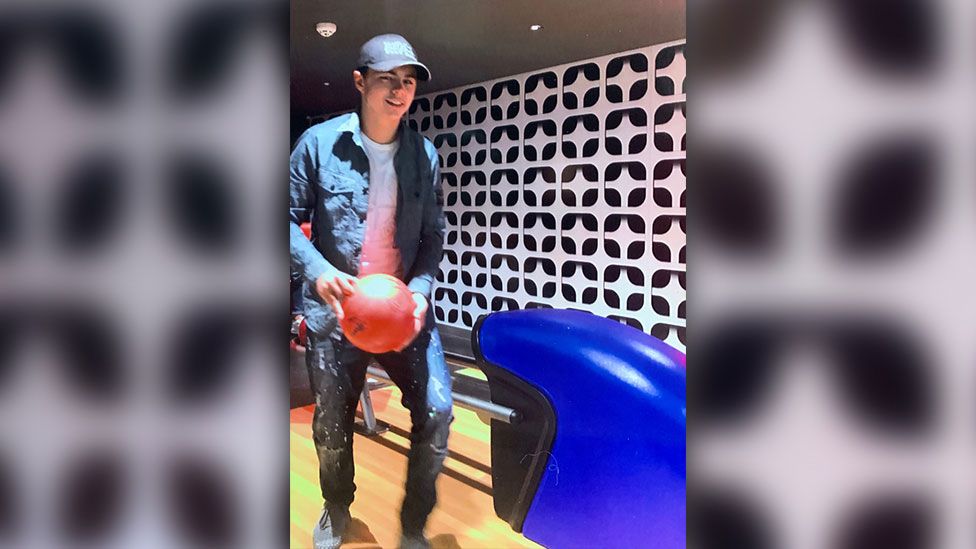 A man accused of murdering a teenager in a docks told police it was "a savage attack" but he "didn't see the boy get stabbed", a court has heard.
Harry Baker, 17, from Cardiff was stabbed nine times in a shipping container yard at Barry Docks in the Vale of Glamorgan in August 2019.
Six men and a 17-year-old boy, who cannot be named for legal reasons, deny murder at Newport Crown Court.
Jurors were read transcripts of police interviews with the defendants.
Ryan Palmer was interviewed at Cardiff Bay police station, where he denied being responsible for injuries to the victim.
The jury has heard Harry Baker's body was found in the Intermodal Yard in Barry Docks and that some of the defendants were seen on CCTV entering and leaving the yard.
The court heard on Tuesday that the time between them entering and leaving was one minute and 48 seconds.
Mr Palmer told police: "I didn't see the boy get stabbed, I didn't hear no screams or nothing."
In the interview, Mr Palmer said he had given money to a defendant the night Harry Baker was stabbed and only followed him to Barry Docks to get the drugs he had paid for.
He said: "I don't know nothing about his murder."
Mr Palmer said a confrontation earlier in the night, which the prosecution said was an ambush on Harry Baker, was an argument between "two separate gangs of Cardiff boys".
"The two Ely boys were arguing with each other, swinging blades around," Mr Palmer said in his police interview.
He said there was then a chase that ended at the docks, adding: "The other two Ely boys spotted them in the compound."
The "youngsters" were brandishing "big knives, like a machete, machete-looking knives".
Mr Palmer said he picked up a plank of wood in case anyone "turned" on him.
In the interview played to the court, the police officer asked him whether he had thrown the piece of wood away "because the threat had been neutralised?"
He said: "I didn't neutralise no threat. I was in the wrong place at the wrong time".
He told police "I haven't seen nothing" when he was in the compound.
The jury heard he had received his drugs when the defendants climbed back over the fence.
He said: "I didn't take no-one's life".
The "Ely boys" were "new shotters in Barry" - which the police officer clarified as drug dealers.
Mr Palmer said the incident "was a savage attack" but added: "I just wanted my drugs."
The court also heard co-defendant Leon Clifford's police interviews when made no comment to all questions.
But the jury heard his solicitor produced a prepared, handwritten statement which said: "My name is Leon Clifford, I did not stab Harry Baker. I do not wish to add any furtherer comments at this stage."
Leon Clifford, 23; Raymond Thompson, 48; Lewis Evans, 62; Ryan Palmer, 34 and Peter McCarthy, 37, all from Barry; Leon Symons, 22, from Ely, in Cardiff, and a 17-year-old boy deny murder.