RSPCA rescues 45 dogs from dilapidated Ceredigion farm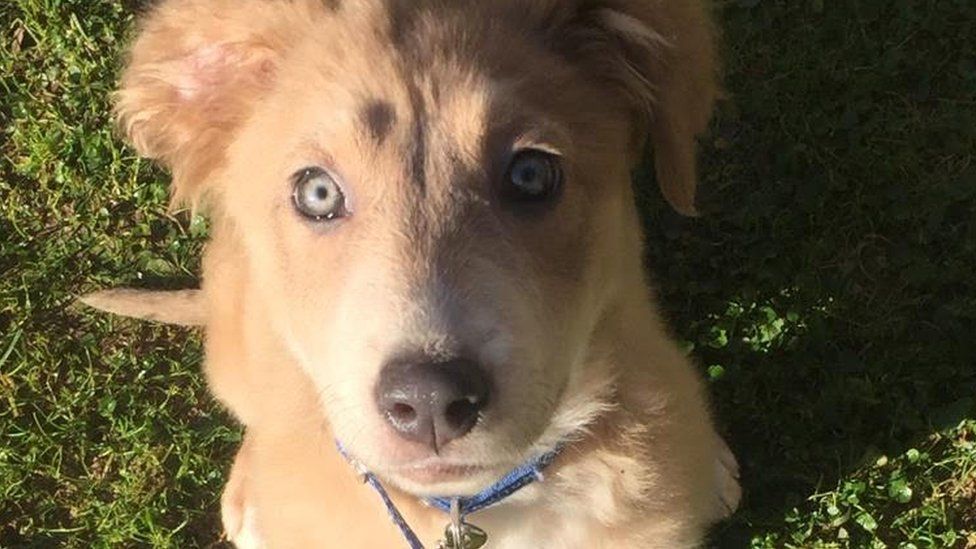 Forty-five dogs have been rescued from a dilapidated farm in Ceredigion.
The RSPCA said the dogs, ranging from 11 weeks to 10 years old, were suffering from a poor diet, lack of shelter and lack of parasite control.
It said its officers had visited the farm on four occasions before the owner accepted the "sheer quantity of dogs" meant the situation was "completely out of control".
Some, including puppy Maggie, have already been rehomed.
The dogs - including Huntaways, German Shepherds and Collies - were rescued after visits by the animal charity in January.
"These poor dogs were kept in inappropriate conditions at a dilapidated farm building," said RSPCA inspector Gemma Cooper.
"Thankfully, the owner worked with us and we were able to get these dogs out of this setting and into a number of different animal centres. We're so proud we were able to rescue these dogs.
"Some pups have already found new homes - but many of the dogs face a period of rehabilitation and care to get them ready for rehoming."
The dogs have been taken to numerous rescue shelters around Wales - in Swansea, Newport and Conwy - and to centres as far afield as Shrewsbury, Birmingham and Taunton.
The RSPCA said that some of the recued dogs had gone into the care of the Dogs Trust.