Cwmbran murder accused man 'choked wife' days into lockdown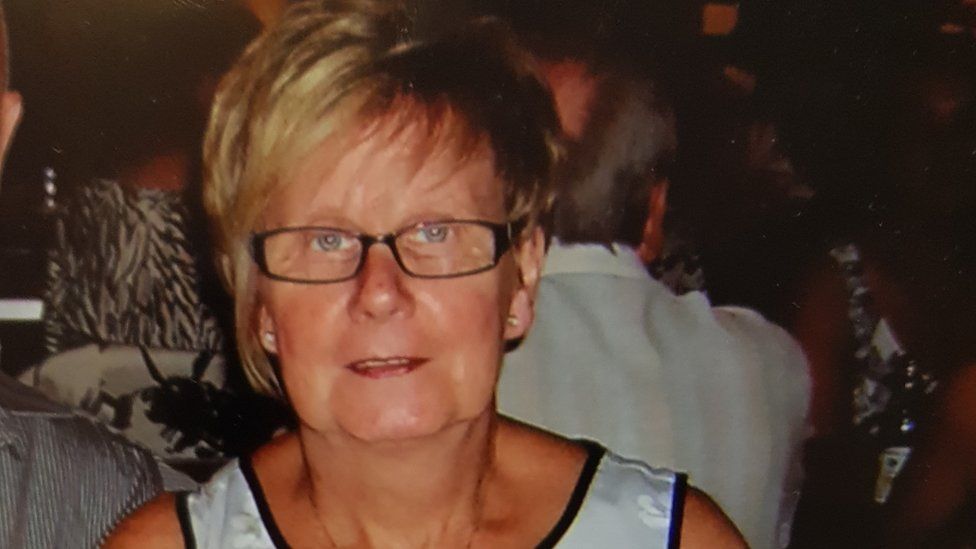 A husband "snapped" and killed his wife just days into the first national Covid lockdown amid worries about coronavirus and money, a court has heard.
Anthony Williams, 70, "literally choked the living daylights" out of wife Ruth, 67, after an argument at their Cwmbran home, Swansea Crown Court heard.
Mr Williams, who denies murder, told officers at the scene, "I am sorry, I just snapped", prosecutors said.
He admits manslaughter by reason of diminished responsibility, last March.
Matthew Roberts, prosecuting, told the court the retired pensioner, who admitted being "depressed, snapped and attacked his wife when she told him to "get over it".
The court was told Mr Williams was worried about Covid-19 and the national lockdown, which had been imposed five days earlier.
The attack began in the bedroom of their house but continued downstairs after Mrs Williams fled.
After the attack, Mr Williams went round to neighbours and told them his wife was dead, before telling them to "call the police, I've killed her", the jury heard.
He told operators, "She's dead, I've killed her - we had an argument and I've strangled her. You have to come straight away", Mr Roberts said.
Mrs Williams was found slumped in the porch of their home in Brynglas, in the Hollybush area of Cwmbran, with a pair of keys in her hand, which the prosecutor said showed she had tried to escape.
She was taken to hospital where she was pronounced dead, after the defendant told police he had "choked the living daylights out of her", Mr Roberts said.
A pathologist found Mrs Williams died from pressure to the neck, and had fractured bones in her neck. A dressing gown cord was found in the porch, which the prosecution said may have been used in the attack.
The court heard how while being driven to the police station, Mr Williams allegedly told officers: "It wasn't murder and I didn't mean to murder her.
"I just flipped mate, flipped, it wasn't me. I wouldn't hurt a fly, it wasn't me, I'm not like that and I don't know what came over me."
The court heard Mr Williams had been struggling to sleep "as from Monday that week he was having to stay in".
'Prolonged and determined'
Mr Roberts told the jury: "He was worried about the access to money, his bank account", adding both were worried about the virus, but Mr Williams had said he did not blame his wife for any of his concerns.
He told officers Mrs Williams told him to "get over it" and he added: "Perhaps she could have said anything and I would have snapped."
While Mr Williams had been dealing with anxiety and depression at the time, the court heard how it did not "substantially impair" his judgment.
"The actions of the defendant that morning - persistent, prolonged and determined - a man who would not stop attacking his wife, upstairs and downstairs until she was dead," he added.