Covid: Domestic abuse victims 'may be stuck' in lockdown with abusers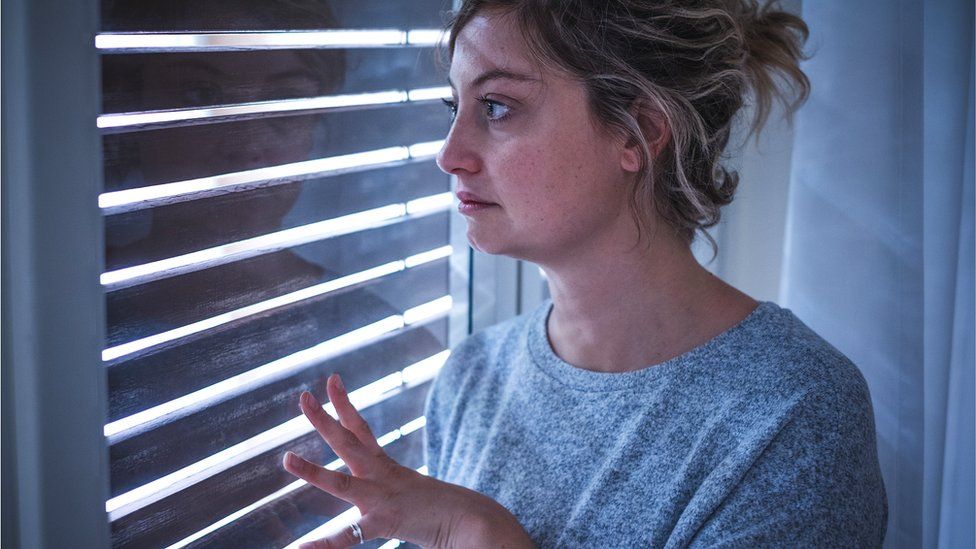 More support is needed to reach domestic abuse victims trapped in lockdown with their abusers, charities have warned.
In August, Dyfed Powys Police received 900 reports of domestic abuse compared with 350 incidents a month in 2017.
While reports have risen, there are fears many victims in rural areas are not seeking help.
The West Wales Domestic Abuse Service (WWDAS) said many could not reach out for help while stuck at home.
Chief Executive Michelle Pooley said that while the charity had seen more people referred for support, people living in tight-knit rural communities were less likely to seek help.
She said she feared this had been heightened due to the stay home restrictions, with victims not seeing friends or support networks for weeks on end.
"Sometimes people are worried about coming forward because they're worried about what the neighbours will say or what friends will say," she said.
"[Now] people are not going to work they're not able to get out so they can't always access services and they've not been able to contact us."
Police forces in England and Wales recorded an increase in domestic abuse reports in the first few months of the initial Covid lockdown, with statistics showing 259,324 reports between March and June - 7% up on the same period in 2019.
Women's Aid, who manage some refuges for women in Wales, said the coronavirus pandemic had made it harder for victims to escape their abusers.
Ms Pooley said WWDAS supported up to 300 victims every month, but she feared many victims felt trapped.
"There are more situations where people are unable to get out of the place to take that breather," she said.
"So actually, it's feeling a bit of a shock to everyone, a sort of perfect storm if you like."
Dyfed Powys Police and Crime Commissioner Dafydd Llywelyn said the increase in domestic abuse reports showed more victims were asking the police for help.
"Over time I hope that it will decrease and that we may be in a position where we do not need domestic abuse services," he said.
At the Women's Institute members are being taught how to spot the signs of domestic abuse, such as unexplained bruises from physical violence and signs of coercive and controlling behaviour.
Mair Stephens, Chair of the WI's Federations of Wales Committee, said the organisation was now trying to recruit men as ambassadors to speak out against domestic abuse.