Sarah Everard: 'Damning' that women feel unsafe exercising alone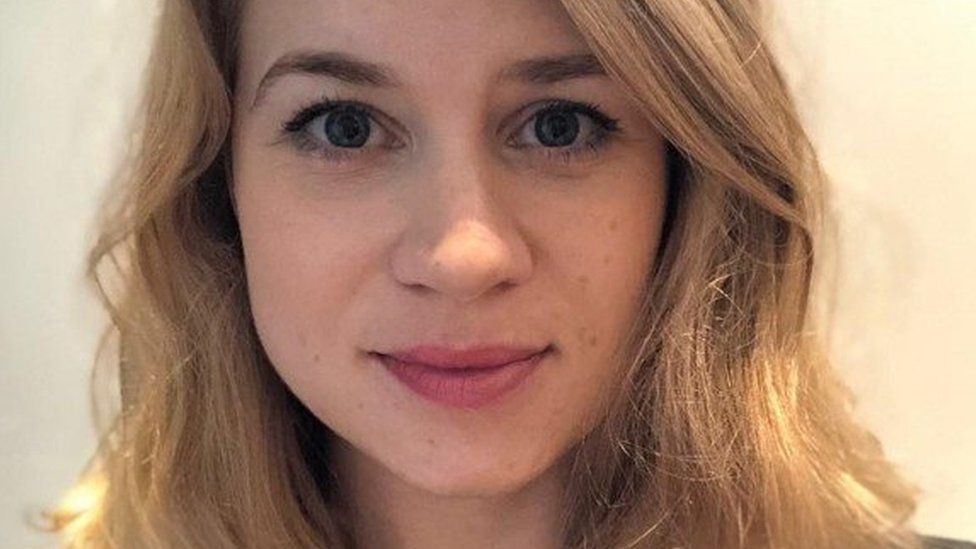 It is a "damning indictment" that women feel unsafe to exercise alone outdoors, Wales' education minister has said.
Kirsty Williams said the safety concerns raised after the death of Sarah Everard "tells you how far we have got to go as a society".
Meanwhile, First Minister Mark Drakeford said there needed to be a focus on women being and feeling safe.
Ms Everard disappeared while walking home in London last week. Her death has prompted a debate over women's safety.
A vigil on Saturday to remember the 33-year-old marketing executive has attracted criticism after footage showed officers detaining women, prompting Prime Minister Boris Johnson to say he was "deeply concerned".
When asked about clarity on gyms reopening, in light of safety concerns raised after Ms Everard's death, Ms Williams said women feeling unsafe exercising alone outdoors "tells you how far we have got to go as a society".
But she did not confirm when gyms may reopen in Wales.
Speaking at the Welsh Government's Covid briefing on Monday, Ms Williams said anyone watching events unfold at the London vigil would have been "shocked by what they saw".
"But can I say how grateful I am to women and men in Wales who, over this weekend, also carried out vigils to mark the death of Sarah, and the wider issues that that death makes us confront as a society, and the police that oversaw those gatherings in a really respectful way."
Pam French, an organiser of a vigil for Ms Everard at Hailey Park in Llandaff North, said she had spoken about women's safety with her two sons, aged three and six.
"Sometimes it's easier to talk to children about it because the response isn't defensive, it's usually, 'why are you upset and what can I do about it?'.
"We've just been talking to them about being kind, treating people equally and all of those really basic messages, but if we start them from that early on then hopefully, we can make a difference," she said.
The 43-year-old said issues raised in the past week "just rips sticky plasters off a lot of stuff that I think a lot of us have held for many years".
"For many of us, that brought home years of having to change our behaviour and modify our behaviour and being afraid," she added.
Ms Everard went missing while walking home from a friend's house on 3 March.
Her remains were later found in woodland in Kent and Metropolitan Police officer Wayne Couzens, 48, has been charged with her kidnap and murder.
Following Ms Everard's death, several hotels in Cardiff have responded by offering help to anyone feeling unsafe.
The Angel Hotel urged women walking home who felt afraid to come to its reception.
It tweeted: "In light of the devastating news regarding Sarah Everard this week, here at the Angel Hotel we would like to offer women and girls who feel intimidated, scared or at risk in Cardiff city centre a 'safe place'.
"Please come into our reception and a member of our team will help you call a taxi, friend or family member to ensure you get home safe."
Later, the city's Indigo Hotel said it had been inspired by the Angel Hotel's offer and tweeted that staff would "help you and ensure that you get home safely".
The future generations commissioner said that misogyny "should be an offence" and "something that the police should be taking seriously".
Sophie Howe said she thought the only reason why it was not an offence was because of the "scale of the problem".
"Millions of women probably across the UK are experiencing this sort of thing everyday.
"So I think there is a reluctance around how you can possibly start policing this."
However she said you have "got to start somewhere, and it is down to what your priorities are".
She added that men should be educated about calling out sexual harassment.
Ms Howe also said she had spoken to her four sons, aged nine to 21, about misogyny and harassment scenarios.
She said she had experienced sexually explicit remarks and "many times" whilst walking on the street, had been followed by men driving slowly next to her.
"Speaking to them over the weekend, I think there is still this issue of men not willing to challenge," she said.
She said she gave them one scenario in which they said the men involved were "probably just having a laugh with friends".
'Society makes acceptable'
"I would like to think that my boys have been brought up to be feminists to be committed and interested in women's rights - even then that was the response I was getting," Ms Howe said.
"It might start out as a comment to make you laugh but… the more that society makes these things acceptable, the more that those people who are rapists, who are the sort of people who want to stalk, the more acceptable that becomes in their minds."
Mr Drakeford said that earlier this year "women were contacting us saying they didn't safe being on their own on a dark January evening", which prompted a change to Covid rules on exercise outdoors.
"Women need to be safe and there are practical things that can be done by public authorities, to try and assist that, but then it is feeling safe as well.
"In this instance, perception and reality both need to be addressed," he said.
Deputy Minister Jane Hutt said that a "deep change in society" in needed to tackle violence against women.