Covid: After a year is it time to reopen theatres and live venues in Wales?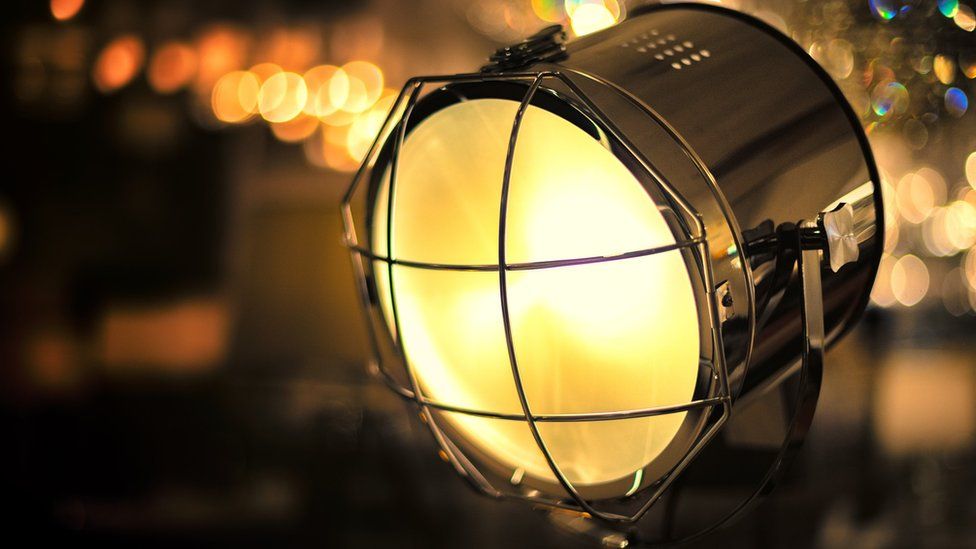 Test events should be held to help the arts sector reopen, says a campaign group exactly a year after all theatres and performance venues were closed by Covid.
We Make Events Cymru (WMEC) said it was essential "we keep up the pressure" on the Welsh government.
Some of Wales' largest events have already been called off this summer, such as the Hay Festival.
The Welsh government said it was working towards "safe reopening".
However, no date for either theatres or venues has yet been set.
'Huge numbers falling through the gaps'
One of those supporting WMEC is Rhys Maule, managing director of events company ProLX Productions, based in Cwbran, Torfaen.
He said many performers and freelancers in the sector "can't see any way out other than to change career", because of the industry effectively being mothballed since March last year.
"The loss of extremely talented, hard working and dedicated professionals is really hard to see," he said.
"Lots of these people feel they may never return as the risk is too great, which is devastating, and the impact on their metal health as a result of this is hard to hear."
He said there had been a "huge number of people falling through the gaps", and had not qualified for funding help during the pandemic.
Their plight and the impact on the industry is being measured by WMEC in a new survey across the events sector in Wales.
Stephen Burkitt-Harrington, director of events company Production 78, said they were "surprised" to learn that the Welsh government was not already collecting this information.
He added: "By giving us as little or as much (information) as people are prepared to contribute, we can then provide the government with the much talked about data they say they need to see how valuable our wide-ranging industry is to the Welsh economy, and how important it is to get it open again as soon as it is safe to."
How much do UK theatres contribute?
£1.28bn annual ticket revenue
34 million annual visitors
£1.2bn VAT revenue generated
70% estimated theatre workforce are freelance
Other people working in the arts have expressed optimism for the industry.
Liam Evans-Ford, executive director of Theatre Clwyd in Mold, praised the Welsh Government's furlough scheme for performers and said he was "feeling confident" the industry can reopen this summer.
As chairman of Welsh theatre and arts centre development agency Creu Cymru, he said he believed that there would be a gradual reopening of the sector with outdoor performance initially to "build confidence".
He told BBC Radio Wales: "People are craving that cultural social experience.
"However it could take a while for people to come back with confidence."
But following the second devastating wave of Covid in Wales, venue doors remain firmly closed, and events postponed.
Cultural festivals such as the National Eisteddfod, the Hay Festival, and the Royal Welsh Show have all pulled the plug on their events this year.
A Welsh government officials said £63m had been made available to the sector through its cultural recovery fund.
They added: "We understand this is a very difficult time for the sector and we will continue to work in partnership towards a safe reopening when the time is right."
Related Internet Links
The BBC is not responsible for the content of external sites.