Cardiff tower designs unveiled for controversial Guildford Crescent site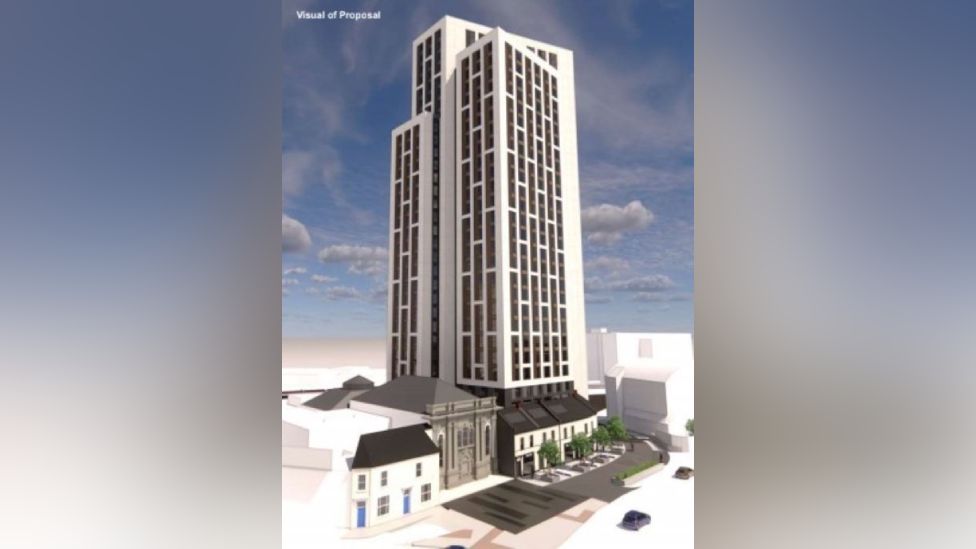 Developers have unveiled designs of a proposed 29-storey apartment tower on a controversial city centre site where a music venue and restaurants once stood.
GallifordTry say the 262 apartment-tower, which will overlook the city's Victorian prison, will have "one of the very best roof terraces in Cardiff."
Developers have revealed the design as part of a public consultation period.
GallifordTry are to start their application for planning permission for the three-level tower - complete with 26th floor roof terrace - with Cardiff council in April.
The building on the Victorian terrace is proposed on the site of former music venue Gwdihŵ and restaurants Madeira and Thai House.
Developers say the ground floor of the new building would have 450 square metres of commercial floor space, with most of the old frontages of the street kept.