Covid lockdown: Dates for Welsh gym and outdoor hospitality opening plan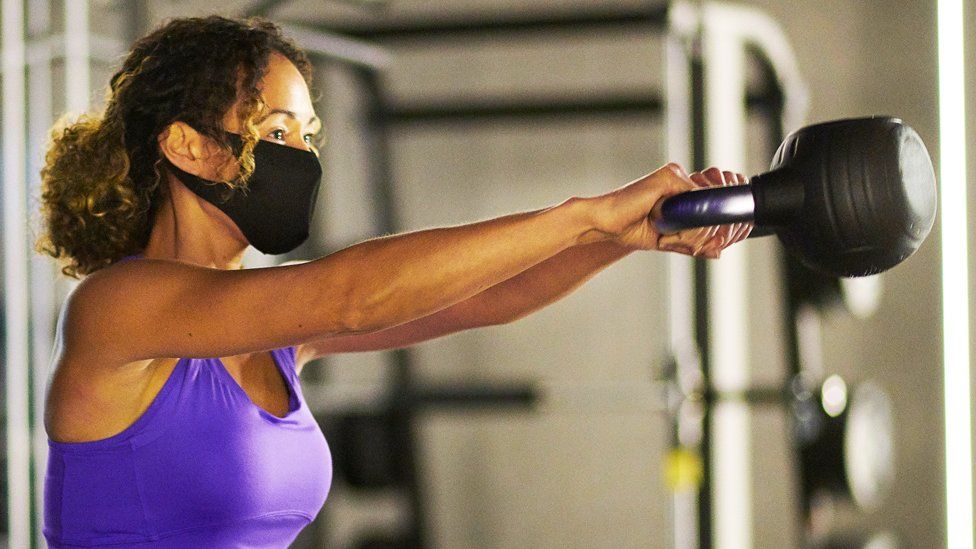 Ministers will consider when gyms and outdoor hospitality in Wales can reopen on 22 April, it has been announced.
An updated Covid control plan also confirms all shops and close-contact services could open by 12 April.
Ministers will decide next week if stay local rules can be relaxed, allowing more freedom to travel from 27 March.
First Minister Mark Drakeford said: "The pandemic is not over - spring and summer give us hope of more freedom, as rates of infection fall and more people are vaccinated but we must be need to careful - we can't rush the process of relaxing restrictions and risk a resurgence of the virus."
Opposition parties criticised the plan for a lack of clarity.
The plan confirms that from Monday 22 March, garden centres will reopen with a phased opening of non-essential retail.
If cases remain low, stay local rules could be relaxed on 27 March, which will signal the first phase of the reopening of the tourism sector, with self-contained accommodation allowed to welcome guests.
Organised outdoor children's activities will also be allowed to resume, as well as the limited opening of outdoor areas of some historic places and gardens, and the reopening of libraries.
From 12 April, schools and colleges will reopen fully if cases remain low.
Mr Drakeford added: "We are now entering a critical phase in the pandemic.
"We can see light at the end of the tunnel as we approach the end of a long and hard second wave, thanks to the amazing efforts of scientists and researchers across the world to develop effective vaccines."
However, the government said if there were strong signs of a growth in infections, relaxations may need to be slowed, paused or in the worst case, reversed.
Andrew RT Davies, leader of the Welsh Conservatives in the Senedd, criticised the timing of the publication.
"The Welsh government have quietly published this document late on a Friday night clearly to avoid scrutiny.
"And I can understand why. This isn't a roadmap out of lockdown to recovery that gives confidence to businesses and people across Wales.
"What the people of Wales need right now is a plan. That's why we would have published a roadmap, with windows of opportunity, showing a clear path to the light at the end the Covid tunnel."
Plaid Cymru's health spokesman Rhun ap Iorwerth said: "We have a situation in Wales where businesses often don't know until the last minute if they're going to be able to open.
"Even with this revised guidance, it is not clear what criteria need to be met for lifting of some restrictions.
"The balance between providing hope and raising false expectations is a fine line, but this uncertainty and lack of ability to forward plan even by a few weeks is making this more challenging for the public and for businesses."