Nicola Faith: Government patrol vessel could join search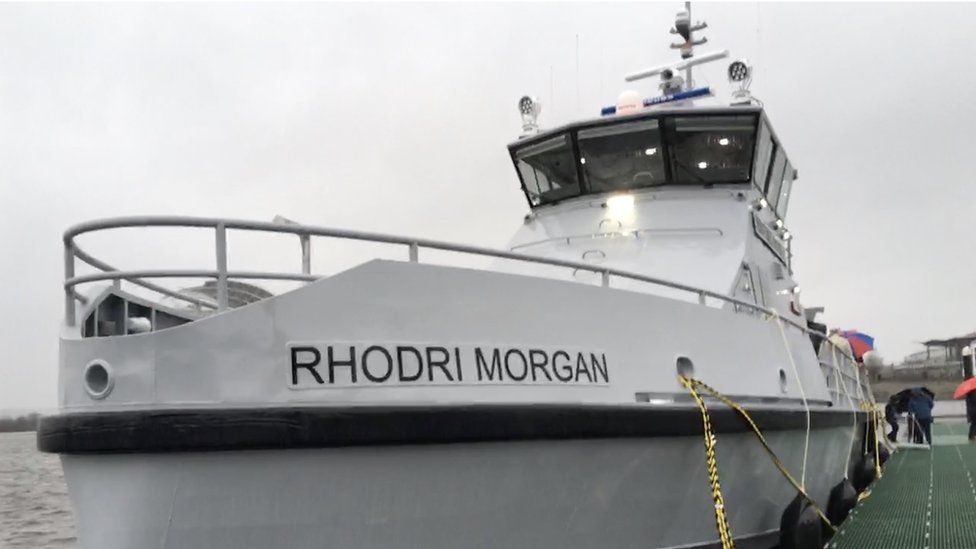 A search for the Nicola Faith could soon be helped by government-owned patrol vessel.
The fishing boat failed to return to Conwy's port in January, with three bodies believed to be the men on board, since found.
The Marine Accident Investigation Branch (MAIB) said it is keen to find the wreck to understand why it sank.
A search for Ross Ballantine, 39, Alan Minard, 20, and skipper Carl McGrath, 34, began after the boat failed to return to harbour on 27 January.
Earlier this month, its life raft was found off the coast of Kirkcudbrightshire in Scotland by the Coastguard.
"This was a truly tragic accident which has left a community with many unanswered questions," said MAIB Ch Insp Andrew Moll.
"I and my colleagues at the MAIB share their urgent need for answers and to fully understand what went wrong."
More than £52,000 of a £75,000 target has been raised by the men's families to intensify the search.
Investigators said poor weather had been forecast for the next few days, which meant "enhanced capability" will be deployed at the weekend, with plans to expand the search area.
Natural Resources Wales has given sonar equipment to help locate the Nicola Faith, and it is hoped fishing patrol vessel the Rhodri Morgan - named in honour of the former first minister - could also join on Saturday.
"To date more than 30 square miles of seabed have been searched using specialist equipment. We have been able to identify the vessel's primary operating area and this has been searched with a considerable amount of overlap," Ch Insp Moll added.
"The specialist equipment that is being used is extremely sensitive and the search has been hampered by poor weather in recent weeks.
"We remain hopeful that this immense effort will bring news the families hope for very soon."