Nicola Faith: New search for missing fishing boat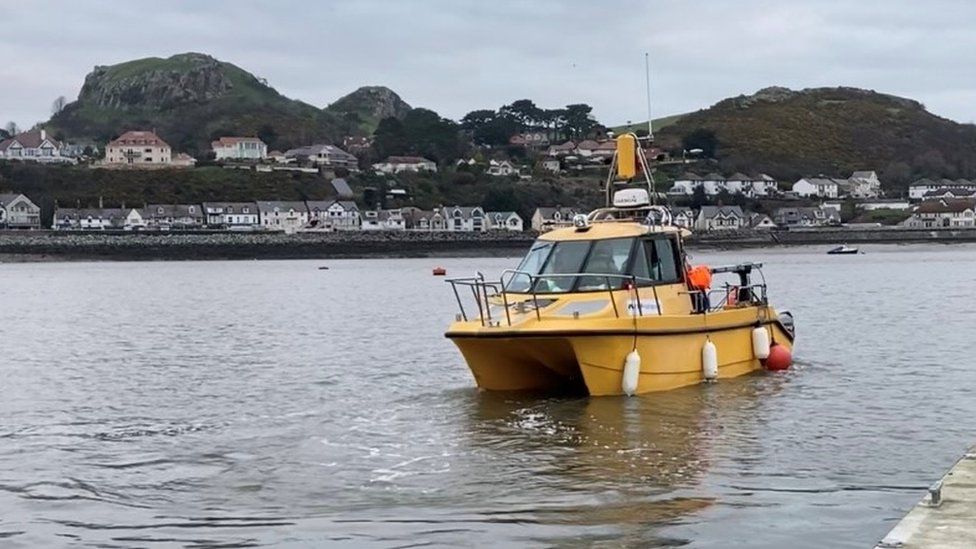 A privately-funded search for a missing fishing boat has begun off the north Wales coast.
The Nicola Faith failed to return to Conwy's port in January, with three bodies, believed to be the men on board, since found.
The mother of one of the men said she needed answers to "get some closure".
A survey boat called Pulsar, operated by SEP Hydrographic, set off from Conwy marina just after 06:00 GMT, with the search ending for the day by 14:30.
The Nicola Faith was last seen fishing for whelks near Colwyn Bay on 27 January.
The crew on board the Pulsar includes deep sea search specialist David Mearns, who successfully discovered the wreckage of the plane carrying footballer Emiliano Sala which disappeared off Guernsey in 2019.
Mr Mearns has been giving his time for free to help the families of the three crew members on board the fishing boat.
The families of Ross Ballantine, 39, Alan Minard, 20, and skipper Carl McGrath, 34, have been raising money through a JustGiving page to pay for additional expertise to join the search.
More than £68,000 has been raised towards a goal of £75,000.
An official inquiry into the boat's disappearance is being run by the Marine Accident Investigation Branch (MAIB).
It said it was keen to find the wreck to understand why it sank.
Nathania Minard, mother of missing Mr Minard from Penmaenmawr, watched the search boat leave Conwy marina.
"It was important for me to be here," she said.
"I just wanted to see it for real and see that it's happening, and to wish the search team and David Mearns all the best."
She added: "We still need to find answers about what happened on that night so we can get some closure."
The vessel conducted searches off Llandudno on Saturday.
It was called off for the day when weather conditions deteriorated in the afternoon and affected the quality of sonar readings, according to a tweet by Mr Mearns.
Earlier this month, the Nicola Faith's life raft was found off the coast of Kirkcudbrightshire in Scotland by the Coastguard.