Covid: Shop worker gets customer abuse 'every day for a year'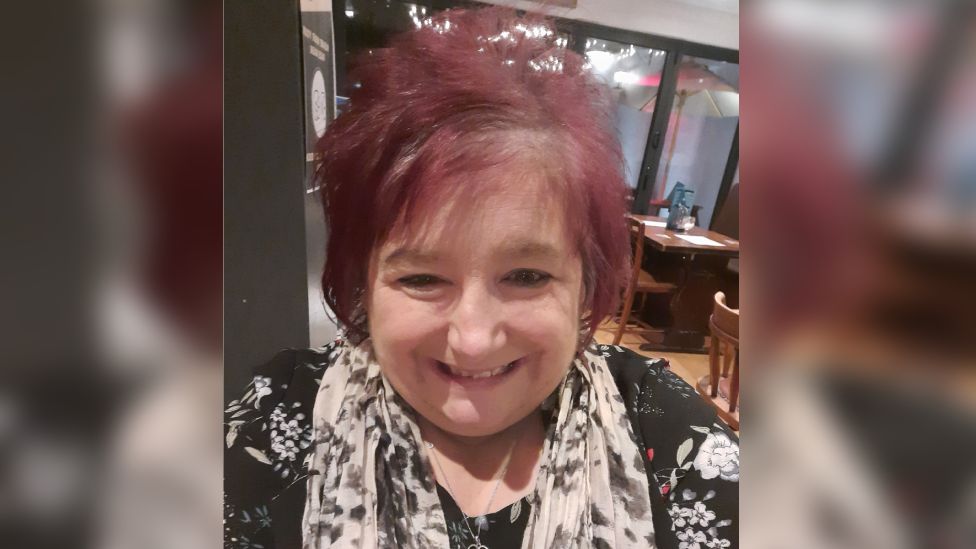 A supermarket worker has received abuse "every day" for the past year from customers over social distancing requests.
Tracey Davies, who works in Neath Port Talbot, said it was "non-acceptable" to have to face abuse just for going to work.
An Usdaw union representative, she said members at stores across the area had reported similar experiences.
The re-opening of aisles and reductions in clothing prices saw queues around the stores in Swansea and Neath Port Talbot, Ms Davies told Radio Wales.
She said the situation was "manic", with people buying in bulk and the extra customer numbers making social distancing difficult.
People had to be asked to maintain a two-metre gap "all the time," she said.
"That is the worrying part. We continue to get abuse just simply by asking the question, can you please maintain a safe social distance?"
"Some people come back and say mind your own business. Some people swear. It was getting to be just the norm.
"It's non-acceptable. You shouldn't have to go to work to be abused."
Asked how often it happened she replied: "Every day. From checkout to shop floor staff to a filler - everything. For the last year.
"It is exhausting. It just makes you think why am I bothering? I had a lady yesterday tell me she's had the two vaccines so she's totally covered and nothing is going to happen to her.
"A lot of customers have got the same sort of outlook. I don't think people read and listen to the media as much as each other."
One Usdaw member had contacted her on Monday in tears because she had been reported to head office after asking a customer to maintain social distancing.
Ms Davies added: "She [the customer] was less than a foot from the customer in front."