Mum wins 10-year fight for Cardiff road crossing improvements
By Miriam Barker
BBC News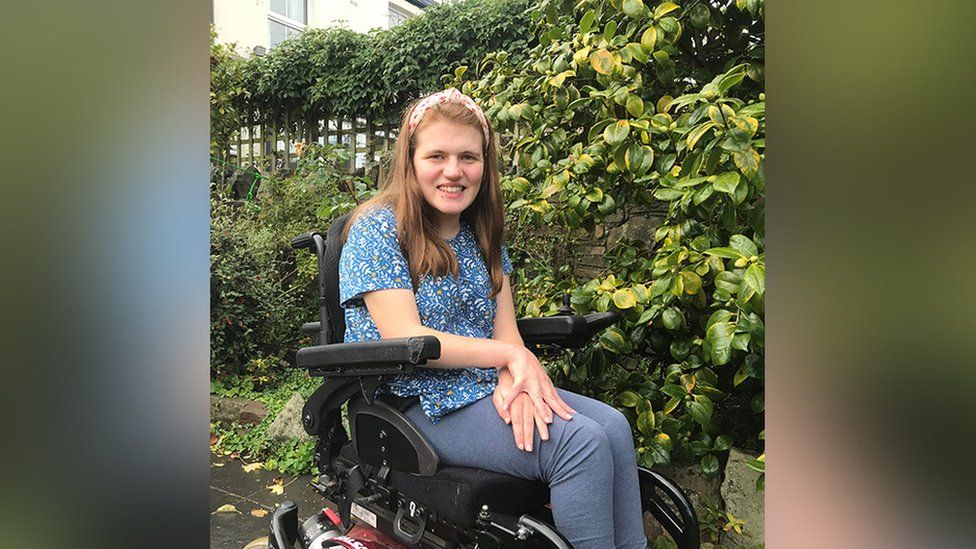 The mother of a teenager with cerebral palsy says she is "delighted" work to make a junction safer for pedestrians is going ahead after a 10-year fight.
Sue Hurrell initially asked for a dropped kerb at a road junction in Cardiff to help people like Immy who uses a wheelchair.
The Welsh government confirmed Cardiff Council had been granted funding for signal-controlled pedestrian crossings.
The council said the work was due to get under way in the summer.
"It's finally happening," said Ms Hurrell.
"She's just starting to go out shopping with her friends and have some more independence so will be good to know she is safe she when goes out."
Immy said: "I think it will make things a lot easier for me and my friends.
"It will make me feel a lot more safe and independent."
The work is to be carried out at the Colchester Avenue and Penylan Road junction.
Last year Ms Hurrell was told the council had secured funding, but in the spring she found "no indication about further action or timescales for our local junction".
The council has now confirmed work is set to start in July.
"We need this, and it will mean families will feel safer when approaching that crossing," she said.
Ms Hurrell added that she felt legislation around the rights of disabled people needed to be applied more proactively.
"It's so difficult for disabled people's needs to be heard and listened to," she said.
"Like this issue, it took 10 years for something to be done. Something needs to change."
A Cardiff Council spokesman said three new pedestrian crossings would be installed on the Colchester Avenue and Penylan Road junction following a successful grant application to the Welsh government.
"This will make walking to school easier and safer, as well as improve pedestrian access to the local shops and amenities," he said.
"The detailed design of the scheme is almost complete and the construction is planned to start at the end of July."