Jon Styler case: 'I was abused by my monster of a head teacher'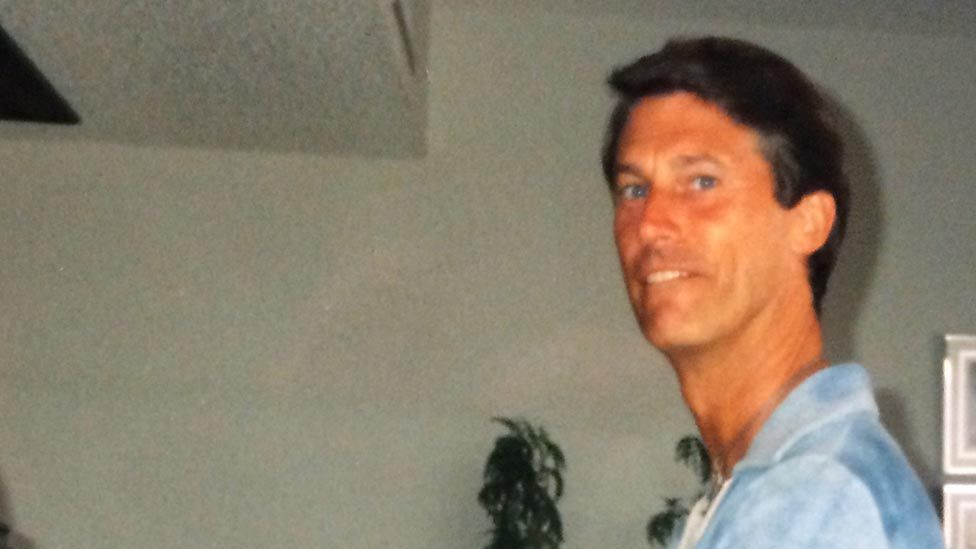 In 2007, ex-head teacher Jon Styler took his own life following accusations he had abused boys.
Solicitors believe Styler may have been one of Wales' most-prolific sex offenders, with more than 100 victims in schools in Newport and Worcestershire in the 1970s and 1980s.
Styler strongly denied the claims but 10 years after his death eight men received £140,000 in settlements for abuse they suffered.
Now, one of his victims has spoken about the trauma he went through at the hands of "this insidious monster".
I know this because I was a kid once.
From feigning ignorance about piano homework, to a flat denial about bringing frogs into the house (I hid them in a bucket of water in my wardrobe), I told all sorts of tall tales.
My days were regularly punctuated by - at first, fear - then relief I'd got away with it.
But as an undiagnosed autistic kid with few ideas about boundaries, I actually never got away with it, because grown-ups do a mean version of feigning ignorance too.
That I was musically gifted - playing in an orchestra aged seven - and precocious. Being leagues ahead in language development, for example, afforded me very little leeway.
The lengths autistic youngsters will go to to remain hidden would astonish you.
Then, suddenly, every single day was brimming with fear and absolutely no relief.
Because when the headmaster of my school began abusing me, I told my mum and she didn't believe me.
It wasn't my mum's fault really, because Jon Styler was so calculated in his deceit as to render his reputation unimpeachable.
In my mum's eyes he was the living embodiment of God.
And, as if to prove his destructive cruelty, he equipped Mum with a catchphrase she would regularly and defiantly fire at me until long into my 20s - "he might run rings round his parents, but he won't run rings round me".
It was only since discovering the depth of his deception I realised it was my musical talent that brought me to the attention of the equally musically-talented Styler, who soon had me reporting for private lessons.
As an adult reading this, you're probably recoiling with horror and feeling a swell of empathy for this poor kid's experiences.
And you'd be right to, because it was unimaginably awful. Yet, the hardest part to accept without anger is the way he utterly destroyed the bond between a mother and son.
The abuse was shocking, from sexual to out-and-out violence, but the worst part of all was that my mum said I was lying.
I attempted to plead my innocence years later when I was about 14, but save a few awkward silences, it was never spoken of again and remained that way until she took it to her grave.
Sometime around my 43rd birthday about a decade ago, I had the first session of what would become a lifelong association with my therapist who helped me try to reconnect the pieces.
It was during therapy that we talked about Jon Styler, and I decided to see what I could find out about him. It didn't take long to discover he'd taken his own life, following an allegation from a former pupil.
I felt cheated for a while - I wanted to square up to him and tell him how he'd destroyed my childhood and left me questioning my life.
I would never have resorted to violence though, despite that meted out to me.
But inevitably, my autistic brain assumed nothing could be done and that myself and the other pupils were simply unlucky individuals.
At this moment in time, my mum was in the final, circling stages of dementia and would die 18 months later, so any chances of explaining everything to her were long gone.
Fast forward to 2021 and I am at home, struggling - like many others - to make sense of the Covid-19 lockdown.
Autistic people don't fare too well when it comes to navigating a neurotypical world.
For an autistic person, deciphering facial expressions can be a challenge, and eye contact is out of the question.
When social distancing led to mandatory mask wearing, all that was left was eye contact.
It was like waking up in the same, familiar world except everybody was speaking a different language.
During a particularly low moment, I decided to Google Jon Styler's name again.
I don't really know why to be honest, but I think self-pity may have been at work.
Without resorting to some overworked cliché, I can't describe how I felt when I discovered that in 2015, the BBC had made a documentary about him.
Charming and charismatic, Jon Styler was one of - if not the - youngest headmasters in Wales' educational history.
But the programme also revealed he was considered to be one of the most prolific paedophiles in Welsh history.
With a list of victims that may have exceeded 100, he had worked his way through several schools in the country.
At that moment - in the briefest snap of time - I went from being a misunderstood, disbelieved, isolated victim to being one of dozens of others whose parents had been equally hoodwinked by Jon Styler's glittering facade.
People with autism almost all have a uniquely powerful sense of social equality and I am no different, so to see this "vindication" of my experience brought satisfaction - nothing more.
No amount of empathy, understanding, or compensation could ever re-forge the shattered bond between my mum and me.
For a few days, my mind switched itself off.
I reported my experience to the police, expecting to have to relive my experiences for an investigation.
My autistic mind forgot the fact there was nothing they could do. Of course I was disappointed, but it felt cathartic nonetheless.
I haven't watched the documentary yet, but I will. Because once I've seen for myself how this insidious monster fooled so many people, I'll finally be able to forgive my mum.
Simply the thought of talking about traumatic childhood experiences, media and peer judgement causes many people to feel compelled to keep a tight lid on what happened to them.
I'm not one of those unfortunate victims - and if I can salve a single silent soul by talking about what Jon Styler did to me, then I have done my job.
If you are affected by the issues in this article, help and support is available at BBC Action Line.