Merthyr: Nearly 80% of Covid-isolation payments rejected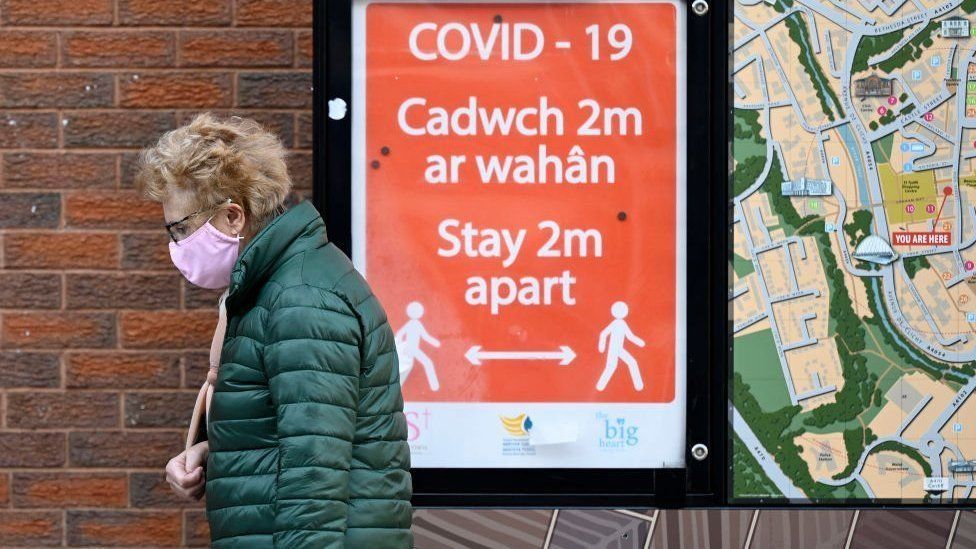 Nearly 80% of applications for a grant designed to help low earners self-isolate were rejected by Merthyr Tydfil's Council.
Despite being one of Wales worst-hit areas, the vast majority of claims for a £500 self-isolation support scheme were unsuccessful.
Under the initial rules, the figures show Merthyr rejected 823 applications and approved 232.
But the council says it follows Welsh government guidance in its decisions.
BBC Wales has seen data showing big regional variations in approval rates.
The government meanwhile said it is working with councils "to look at the main reasons for rejecting applications".
Among stark regional variations Bridgend, Ceredigion and Powys were found to have rejected more than 70% of applications.
The all-Wales rejection rate was around 58%.
In contrast to Merthyr, Blaenau Gwent, a local authority with a similar size population and similar Covid case numbers, rejected 609 applications and approved 807.
Shavanah Taj, Wales TUC's general secretary, said the variation was "really concerning"
The figures cover the first phase of the programme from 16th November to mid-February.
For most of that time the case rate in Merthyr was higher than Wales' average and for two weeks in mid-December it had the highest rate in Wales.
Welsh government rules state that to qualify for the scheme people must stand to lose income by isolating because they cannot work from home, and they must be on universal credit or similar benefit.
There is also a discretionary part of the scheme for people who are on lower incomes but do not qualify for any benefits.
'I was punished for managing money'
Jon - not his real name - is a construction worker from Merthyr who tested positive for Covid.
He tried to access the grant under the discretionary part of the scheme as he is not on any benefits.
But he was told by Merthyr Council that he did not qualify because he would not "experience financial hardship" by isolating.
"The council decided no because I transferred money every month to a joint account.
"I was punished for managing my money.
"I work with people who have had to self-isolate, but live in a different borough (Caerphilly) who received the money."
In mid-February, the discretionary element was broadened to include anyone earning less than £500 a week. The previous limit had been £350.
People apply for the grant via their local authority.
Plaid Cymru's health spokesman Rhun ap Iorwerth said the figures were "worrying".
"We need reassurance now that government is trying to understand what's happening here and addressing the risks," he said.
Conservative health spokeswoman Angela Burns said the scheme seemed to be a "postcode lottery."
"The average rejection rate of 58 per cent masks some very high regional rejection rates, and Labour ministers must look to themselves to see if the rules they set were too strict," she said.
Jane Dodds, leader of the Welsh Liberal Democrats, said: "It simply cannot be right that people are being treated differently depending on where they live. "
The Welsh Local Government Association, which represents councils said it was working with the government to "ensure that the scheme fulfils its purpose and reaches those who it is intended to support."
A Welsh government spokeswoman said: "We have been working with local authorities to look at the main reasons for rejecting applications to see if we need to adapt the scheme further.
"The main reasons for turning down applications is people applying who do not meet the basic eligibility and people not providing evidence of loss of income."
A spokeswoman for Merthyr Tydfil council said: "We can confirm that all applications received are being processed following the guidance as set out by Welsh Government.
"If information is not provided or the criteria not met then we cannot make an award. Where all information is received and the criteria met then an award is made."