Covid: Extra security 'to tackle Cardiff student parties'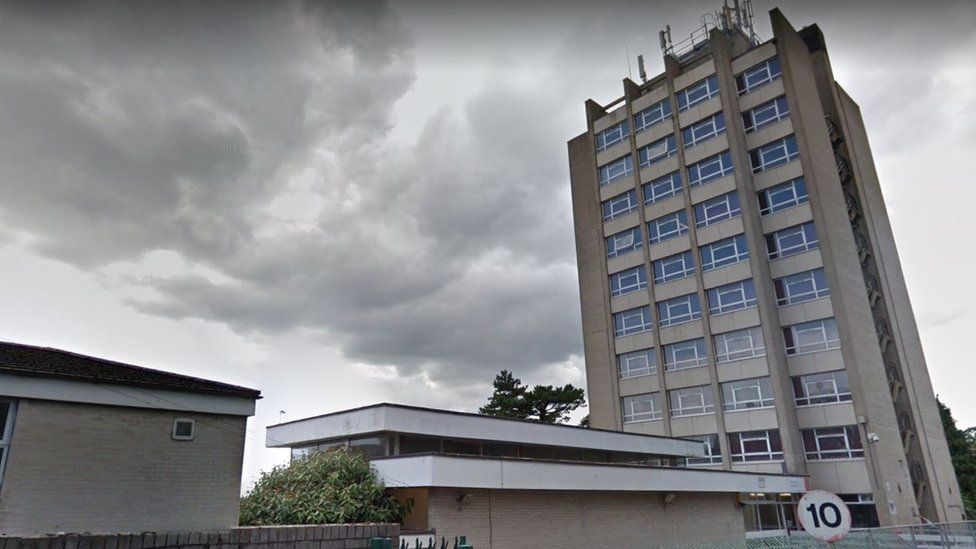 Security has been beefed-up at Cardiff University to tackle students holding parties breaking Covid laws, it has been claimed.
A letter to Unison members expressed concern at "parties and mass gatherings" held at halls of residence.
"These gatherings and parties are unlawful and put staff and students' health at risk," it said.
The university said a small minority were not observing the rules and there had been parties at some of its sites.
It added that breaches were investigated by university security "often working alongside South Wales Police".
The Unison letter, sent in an email and seen by BBC Wales, said the parties and gatherings were taking place predominantly at two halls, Talybont and University Hall.
"We recognise how frustrated many of the students are, however, we fully support the university in their efforts to stop this dangerous and unlawful behaviour," said the email.
It said security from the firm Showsec had been drafted in to help on nights when they were needed.
It said Showsec was being used as a "temporary measure" and would only be used on "evening/nights where there are issues".
The email said four new security guards had been employed by the university.
"There are lots of Covid-specific measures that are required at present in order that the safety of all staff and students is prioritised and the trade unions are fully supportive of every measure that increases safety."
The student experience has been very different for those studying in 2020 and 2021 so far, with campuses closed, lectures cancelled, and nights out banned for much of the year.
Universities in Wales had agreed a staggered start of the new term after the Christmas break, but many students continue to learn online.
NUS Wales president, Becky Ricketts, urged students to "stick to the rules".
"As with any part of society, there will always be a small number of people who break rules, but we can't scapegoat students and young people, the majority of whom are behaving responsibly," she said.
"The plan to lift measures in Wales announced earlier this week means that by doing the right thing for a little longer, students will soon be able to do more with more people.
"Universities have procedures in place to deal with misconduct and these are appropriate to be able to deal with any rule breaches.
"I'd encourage universities to continue to communicate the latest rules with their students and avoid the over-policing of our campuses."
What has Cardiff University said?
Cardiff University said it took students' health and safety seriously.
A spokesman said using extra private security was not new and had been in place since the start of the academic year "especially in response to an increase in non-residents trying to access them".
He said: "The vast majority of our students are observing Covid-19 rules and we are extremely grateful to them for doing so.
"However, like other universities, a small minority are not observing the rules and we have seen parties and other gatherings in communal spaces at some of our sites, including University Hall and Talybont.
"Such incidents are contrary to current Covid-19 restrictions, are not acceptable and we have a duty to act."
Breaches are investigated by university security "often working alongside South Wales Police".
The spokesman said: "They have resulted in fixed penalty notices and acceptable behaviour contracts and, in some cases, may result in university disciplinary action."