Covid: Swansea DVLA staff to strike next week over safety fears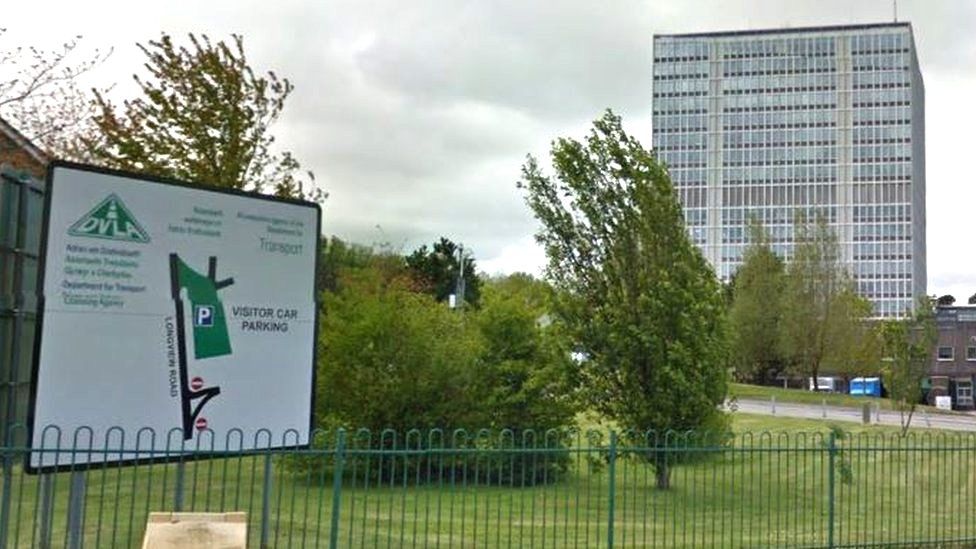 Staff at the DVLA headquarters in Swansea are to go on strike for four days next week due to concerns over Covid cases among workers.
The Public and Commercial Services (PCS) union said its members would strike for four days from 6 April.
The DVLA said it was "disappointing" the strike was going ahead and motorists would be affected.
PCS said it had been in "intensive talks" with the DVLA to try and address its members' health and safety concerns and avoid strike action, but would now be "asking over 3,300 of our members in Swansea to go on strike to protect workers' safety".
The union said, despite "welcome progress" being made, operational staff would strike next week due to the "lack of immediate moves from the employer to reduce the numbers on site".
It added: "We are convinced that the DVLA is able to give more than it is willing to at this stage and we believe that a strong show of strike action next week will help tip the balance to getting management to reduce numbers in the medium term and make the site safe."
More than 6,000 people work at the centre in the Clase area of Swansea and PCS said in March that 2,000 had been working on site every day, despite the number of cases.
The DVLA said: "There is currently not a single member of staff in the 10-day isolation period, out of a workforce of more than 6,000.
"DVLA has ensured that it has followed Welsh government guidance at every single point throughout the pandemic, having consistently worked with Public Health Wales, Environmental Health and Swansea Bay health board to introduce a wide range of safety measures.
"It is disappointing that the PCS is pushing ahead with industrial action which will affect motorists just as restrictions are easing and the UK vaccination roll out programme is in full swing."