Oxwich Bay: Family rescued after inflatable boat engine fails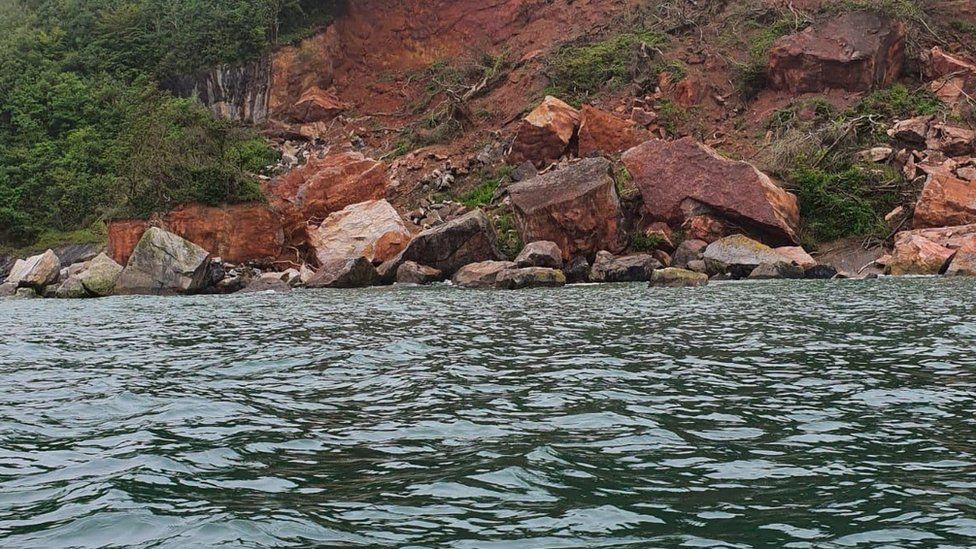 A family has been rescued after the engine on their inflatable boat failed.
The coastguard heard the boat was in difficulty just after 16:00 BST on Sunday after it experienced engine failure at Oxwich Bay, Gower.
It had been blown by a strong wind towards the eastern end of the bay, where they were rescued with three children and two adults on board.
The family was in wetsuits with buoyancy aids but the children were cold, the coastguard said.
Horton and Port Eynon RNLI warned people to take a means of calling for help beyond just a mobile phone.
A spokesman said: "It is vital that people have a means of calling for help when they go out on the water as unfortunately engine failure can occur.
"Ideally this should be a VHF radio as phones may have a poor signal. People should always ensure that boat engines are regularly serviced and maintained to reduce the risk of problems.
"Remember it is always colder when out on the water than on dry land."
Related Internet Links
The BBC is not responsible for the content of external sites.