Anglesey: 'Center Parcs'-style holiday camp plans for chemical plant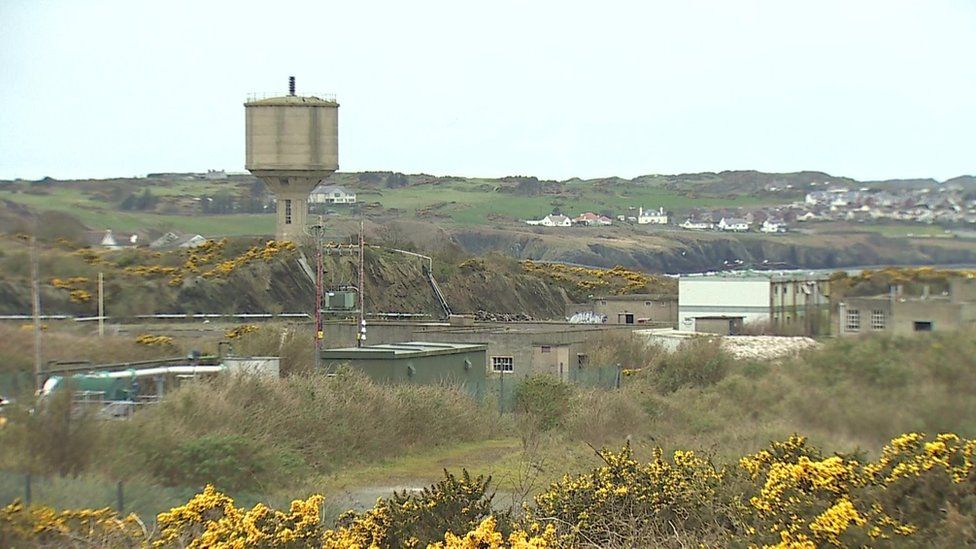 Plans have been revealed for a £30m "Center Parcs"-style holiday park on the site of a former chemical plant.
Developers want to build on the Amlwch site of the Associated Octel bromine plant, which closed in 2004.
The news comes as Bluestone's plans to build a £120m holiday park on the island were shelved through lack of funding.
NPL group, on behalf of developers of the new scheme, said it would "boost the local economy".
Bluestone had originally hoped to open the village this year at the Holy Island Resort, which it had said could create 900 jobs. But it has now said there are no plans to start construction because of a lack of funding.
The plans had been met with scepticism, and there had been concerns about the impact on the Welsh language and the environment.
Now different developers want to create what they describe as a "Center Parcs"-type development on the 57 acre waterfront site, which could accommodate up to 1,000 people.
NPL Group said it was seeking planning permission from the council for plans for the park.
The site would include lodges, glamping accommodation, restaurants, and water sport facilities.