Penylan murder inquiry: £15k reward offered to find suspects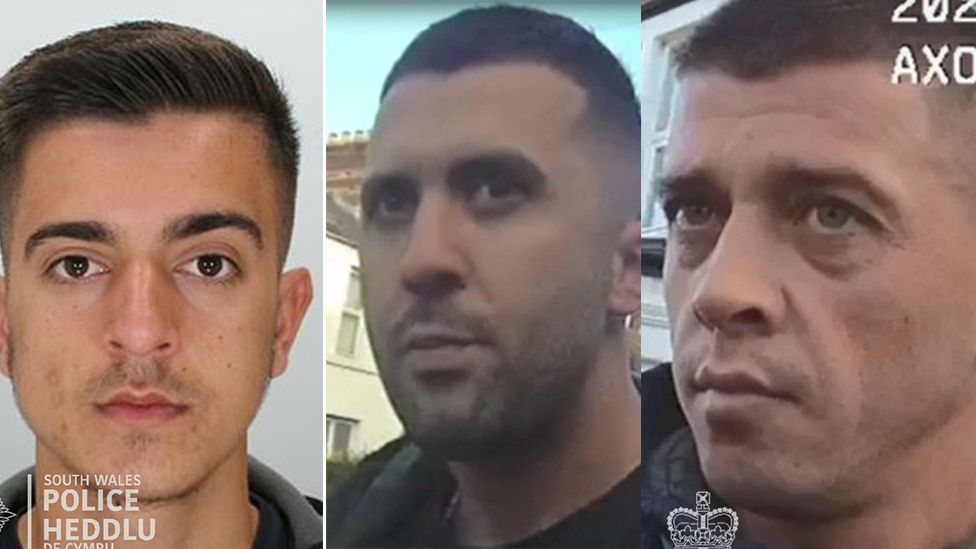 Up to £15,000 has been offered as a reward in the hunt for three men wanted over a man's death in Cardiff.
Josif Nushi, 26, Mihal Dhana, 27, and Gledis Mehalla, 19, are being sought by South Wales Police after the death of Tomasz Waga, in January.
Crimestoppers offered the reward after Mr Waga, who had travelled from Dagenham to Cardiff, was found dead in Westville Road, Penylan.
Crimestopppers said Mr Nushi, Mr Dhana and Mr Mehalla, all have links to Lushnje in Albania and are thought to have fled Cardiff the day after Mr Waga's death.
The charity added the killing is believed to be linked to organised crime and the three men had links to a property where a cannabis factory was discovered.
Police said Mr Waga was the victim of a sustained assault after travelling to Cardiff from Dagenham earlier in the day.
Up to £5,000 will be offered for information on each of the three men which leads to their arrest.
Mick Duthie, from Crimestoppers, said: "Tomasz was a much-loved son, brother, father and partner to his girlfriend. This is a shocking case and his loved ones deserve answers.
"Our charity is supporting the investigation by offering rewards and appealing for anonymous information from the public on their whereabouts.
"People will know where they are hiding so it's important to be clear that, to assist somebody who is wanted for questioning over a crime can lead to prosecution."
A 23-year-old from Whitchurch, Cardiff, has been charged with murder, while a 29-year-old is accused of money laundering and drugs offences.