Covid: 'Lockdown brought back trauma of being in care'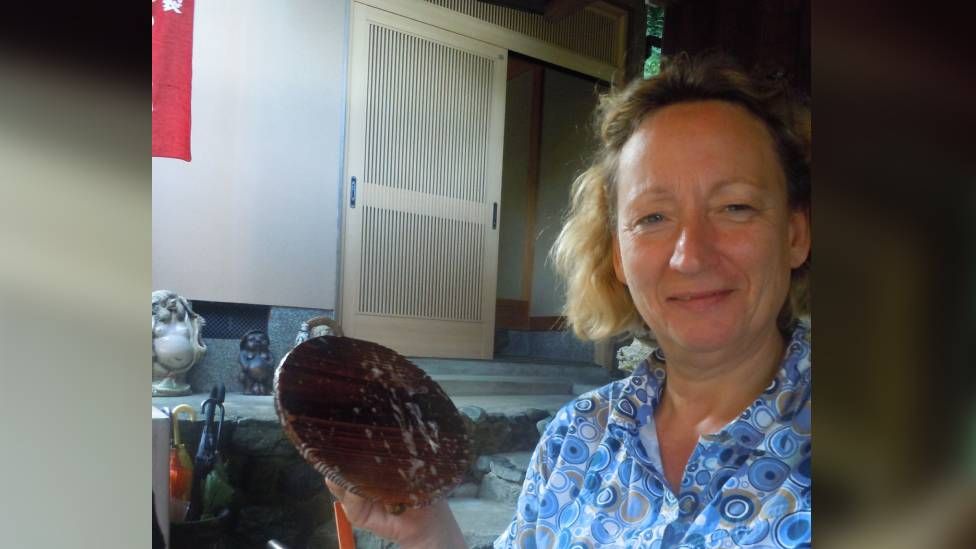 Most of us have struggled with Covid lockdowns.
With restrictions on seeing family and friends, and changes to the way we work and socialise, there has been a "significant decline" in wellbeing over the course of the pandemic.
But for 63-year-old Gabrielle, from Wrexham, the change brought up trauma she had experienced as a child in care.
Gabrielle spent several years in different foster homes, care homes and with her own mother as a child, typically spending only two or three years in the same place.
As an adult, she spent 15 years living in Wiesbaden, near Frankfurt, in what was West Germany, before moving to Wrexham, where she and her husband run a holiday rental, about 27 years ago.
After so much upheaval as a child, Gabrielle said getting settled in the same town for so long felt like an "achievement" for her, but the first lockdown last March changed all that, when her guests left and her daughters and two young grandchildren were unable to visit.
"It did trigger things," she said.
"[For] 27 years I've had people in this house, so suddenly I was just completely cut off.
"It was just when the kids weren't coming in and they weren't around and everybody that was here just left. I had four people staying and they were just gone and every room was empty."
Gabrielle said she struggled with nightmares throughout the pandemic and she thought a lot of her struggles stemmed from her childhood.
"There's a sense of isolation when you don't belong to anybody and to be cut off just like that, it triggered a lot of stuff.
"I moved to so many different places [as a child], you blame yourself, I think. These triggers are triggers that never really go away.
"It's an irrational underlying fear that you're going to lose everything again. I know it's not the case because I have close family. I've normally got a handle on stuff like that.
"I would say it definitely evokes some sort of trauma that I had as a small child."
'Significant decline' in mental health
Prof Nicola Gray, from Swansea University, is one of the leaders of the research group conducting the Wales Wellbeing survey, which aims to look at the impact of the coronavirus pandemic on the population.
She said: "There's been a significant decline in wellbeing and an increase in psychological distress in the population as a whole."
Prof Gray said the mental health of the population decreased further after the second lockdown, but it was not clear if that was due to lockdown rules themselves, or the pandemic as a whole.
"Lockdown, we've lost all our freedoms," she said. "And the pandemic we've got something that physically affects our wellbeing and lives of our loved-ones."
Prof Gray said there were two different types of trauma - simple and complex.
Simple trauma is caused by a one-off event, like a car accident, while complex trauma is often caused by a series of repetitive traumas, often through childhood.
Gabrielle is most likely to have experienced complex trauma from her time in care, Prof Gray said.
"In complex trauma there's not one simple trigger and the person often isn't aware of the triggers.
"In childhood, if she [Gabrielle] was in care, she was losing the support network of the people she had around her. What happened in lockdown is exactly what happened in her childhood."