Hundreds demand 'free Palestine' at Cardiff protest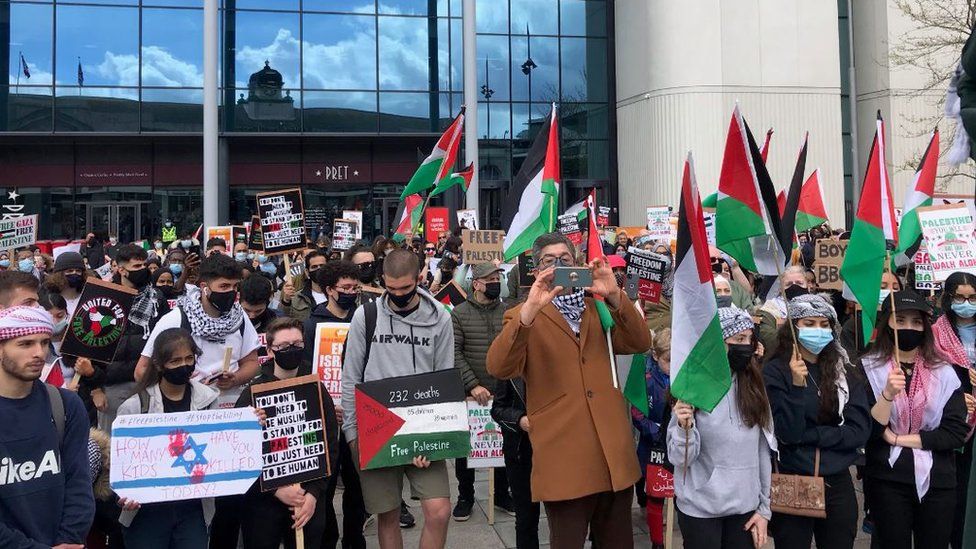 About 400 protesters gathered in Cardiff calling for a "free Palestine" as rallies were also held in Manchester and London.
More than 250 people have been killed since fighting began between Israel and Palestinian militants in Gaza on 10 May.
On Friday a ceasefire was agreed between Israel and the Palestinian militant group Hamas in Gaza.
The protest was held outside BBC Cymru Wales' offices.
It was organised by the Cardiff Palestine Solidarity Campaign.
"The West and the international community has to stand up and say this is enough."
Israel says 13 people have been killed there, including two children.
The army said militants had fired more than 4,300 rockets during the conflict, many at southern cities.