Covid: Fears over forced marriages as travel restrictions ease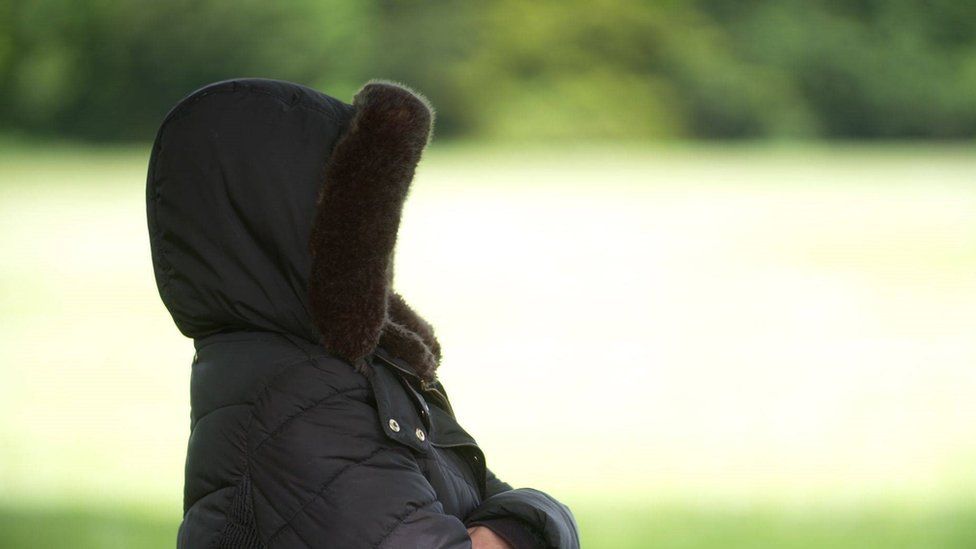 A woman who was "pawned off like cattle" into a forced marriage by her dad said it was "absolutely horrific".
Sara (not her real name) was 19 when she went with her family to Pakistan for her elder sister's wedding but once there, learnt she was getting wed too.
One charity has warned there could be a spike in cases as international travel restrictions ease and the UK Border Force should be "on alert".
UK Border Force said it trains officers in protecting vulnerable people.
Sara, from south Wales, said that years later she was still affected by what happened.
She told Wales Live: "I wanted a life, a career and everything else, and I'm being told I'm getting married to somebody I don't even know.
"I felt upset, angry. I was just being pawned off to somebody, like I was basically cattle.
"It was a big punch in the guts, a very big punch.
"You're angry because you're in that situation, but then you're also fearful because you don't know this person, you don't know what they're going to do to you or how they're going to be with you.
"And then, obviously, it's the emotional side of the relationship and the physical side too.
"Because if you don't know this person and they want to be laying down with you, if you like, your resistance to that only results in physical violence, and rape of course.
"It was absolutely horrific. At the time I was 19, so I was a virgin, and to have your virginity taken away by rape stays with you basically forever."
Sara was in Pakistan for a year and said she was "physically and mentally tortured". She was only able to come back to Wales when her visa ran out.
She moved back in with her family and one day, she heard a car outside.
"I was getting ready for work and I looked out of the window. My dad got out and then my husband got out the other side," she added.
"They had gone to the airport to get him, but I'd had no idea he was coming here."
Sara's father tried to make her continue in the marriage.
"I went to my father and I told him what was going on, and his reply back to my plea for help was 'get on with it, this is what happens, get on with it'.
"The way I see it was I was thrown to the wolves, because obviously when it was just me and him, he was able to do what he wanted to.
"I've been held by my ankles over a well, I've looked down the barrel of a gun and I've had a gun pointed to my head and someone flicking the trigger, like they're playing Russian roulette.
"And having to go through experiences like that, knowing that those experiences have only happened to you because of your family - not my family as a whole, a few of the members of my family - it changes you."
Sara managed to escape with the help of a friend and went to a refuge run by the charity Bawso, which offers support and refuge to victims of forced marriage.
Bawso said "escape routes" have been shut down during the pandemic.
From March 2020 to January 2021, Bawso supported 49 victims of honour-based violence and forced marriage compared with 151 victims in the year to March 2020.
According to UK government figures, the number of forced marriage protection orders issued in Wales has plummeted since the start of the pandemic, going from 60 in 2019 to fewer than five in 2020.
These orders allow young people to apply to the courts for protection by, for example, stopping their family taking them out of the UK, while keeping them out of the criminal system.
Nancy Lidubwi from the charity said she expected a spike in cases when international travel restrictions eased and the UK Border Force should be "on alert".
"We all just have to be on the lookout. We all have to work collaboratively - schools, social services, police, UK Border Agency has got to be looking at young people going out of the country and ask those key questions," she added.
"Don't shy away from asking if they see there is a young person and they look like they are under duress and they are travelling with a family out of this country."
A Home Office spokeswoman said: "No-one should be forced to marry and our Border Force officers are always on high alert to ensure they can safeguard victims from so-called honour-based abuse.
"All Border Force officers receive mandatory training in protecting vulnerable people, which includes learning how to identify potential victims of forced marriage. We also have a cadre of specialist safeguarding officers operating at the border who are on hand to assist potential victims."
Wales Live, BBC One Wales, 22:35 BST, 26 May