Dyfed-Powys Police appoints new chief constable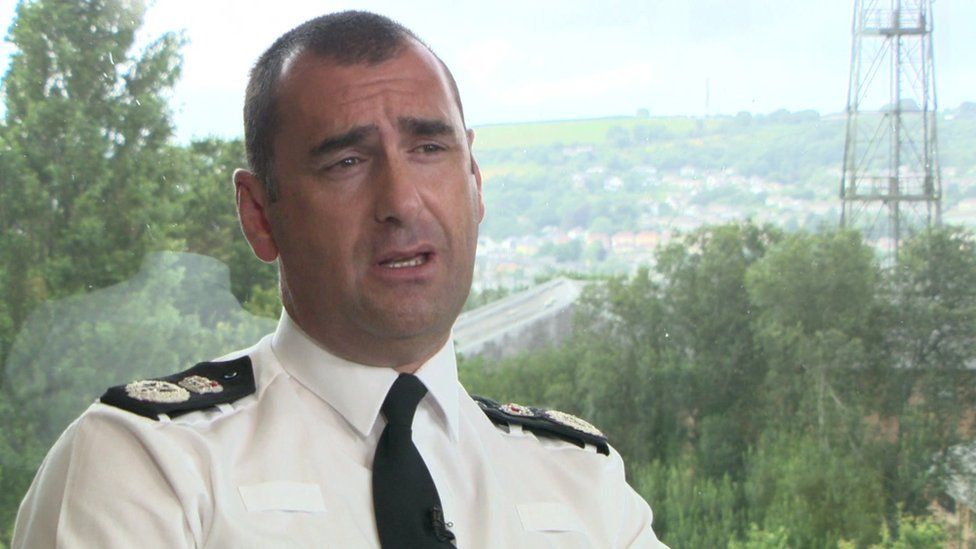 The new chief constable of Dyfed-Powys Police has pledged to work with communities as the force continues to cope with the Covid-19 pandemic.
Richard Lewis will return to the force after taking up the role with Cleveland Police in April 2019.
Mr Lewis said it had seen improvements and its future was "bright".
"The temptation to return home to Wales was too great to resist," said Mr Lewis, who is originally from Carmarthenshire.
"I think the important thing to note is that we must work with our communities, not police to our communities, but with them."
Mr Lewis, a former deputy chief constable of Dyfed-Powys Police, said the pandemic had been an "extraordinary time for the public service... and to acknowledge how people are feeling, I think, is important".
"The first thing to do, I think, is to acknowledge the outstanding work of officers, staff and volunteers right across the police service during coronavirus," he said.
"If coronavirus taught us anything, there is a means of doing things differently.
"It is the use of technology and ensuring, of course, that we prioritise well-being which I'm pleased to say Dyfed-Powys has been doing."
He said force was not unique in the challenges it faced, such as the "scourge of drugs".
"If there's one challenge Dyfed-Powys faces that many other places don't, it is geography," he said.
"It is an enormous force area, over half the land mass of Wales, where Cleveland Police's geography was a third of the size of Carmarthenshire."
Welsh language 'importance'
He said he would fight for resources from central government and to listen to communities and staff.
"That means spending time with them on the frontline," he said.
"Listening to their concerns and doing what we can to improve their lot."
"There's a plan already in place within Dyfed-Powys for Welsh language provision," he said.
"But I've been raised through the medium of Welsh, I understand its importance to our communities."
Mr Lewis is expected to begin his duties in Wales.
The force has had an acting chief constable in place since Mark Collins retired after five years in the top job.