Body-worn cameras for Denbighshire council staff after abuse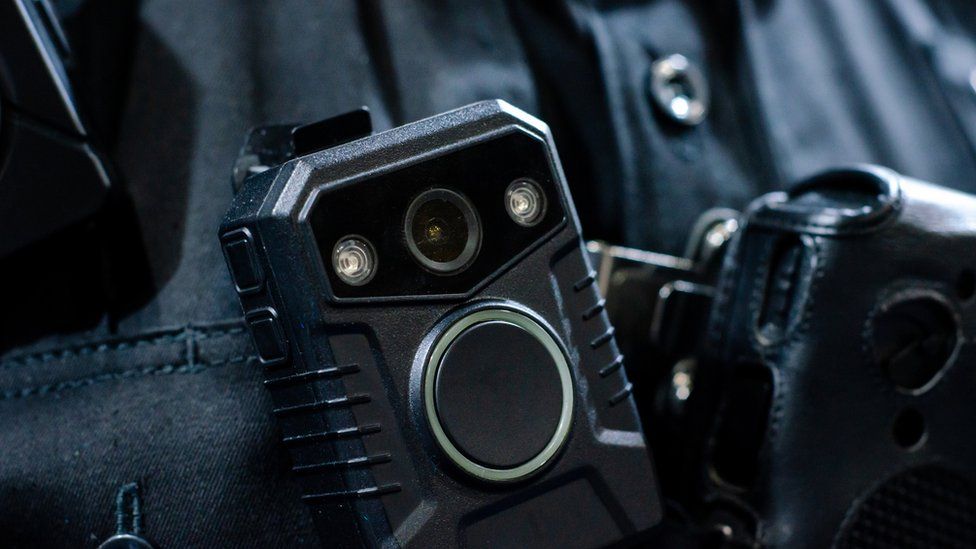 One council has resorted to giving some staff body-worn cameras to crack down on abuse by members of the public.
Denbighshire council said employees who deal with the public in face-to-face roles were reporting an increase in abuse as Covid restrictions ease.
It comes as a man was arrested after a warden was allegedly racially abused after issuing a parking ticket in Llanberis, in neighbouring Gwynedd.
Police said the man had been released on bail while an investigation continued and the case would be referred to the Crown Prosecution Service.
In Denbighshire, Tony Ward, head of the council's highways and environmental services, said it had become common for staff to experience abuse, with some resulting in police investigations.
He said: "Our staff are experiencing something every day, whether it be people just being rude or aggressive or threatening, and in some cases, we've had some quite nasty incidents."
Mr Ward said some of the incidents had even involved racist abuse, and the cameras would provide evidence if there was a need to report an incident to police.
The cameras are not being issued to all staff who deal with the public, but Mr Ward said the council would look at expanding their use if it felt it was necessary.
Mr Ward said he believed more frequent abuse could be down to more visitors as services were under greater pressure, but added local people were also responsible for abusing staff.
Many businesses are trying to cope with more visitors while having fewer staff than normal due to self-isolation.
Jamie Groves, managing director of Denbighshire Leisure, which runs a wide-range of leisure facilities across the county including cafes and bars.
Mr Groves said "unprecedented" demand was causing a "real shift in behaviour" as venues get busier and waiting times get longer.
"Some of the abuse they're experiencing is centred around people not being very patient - and it is a combination of foul and abusive language and aggression," he added.
The Nova Centre bar and restaurant on Prestatyn's seafront, one of Denbighshire's most popular destinations, has a security team in place to deal with difficult customers.
Mr Groves stressed the scale of people who caused problems were not "huge numbers", but "there is a minority who ruin it for everybody else".
He urged the public to be more "forgiving and understanding" towards staff, particularly those in the hospitality sector.
Related Internet Links
The BBC is not responsible for the content of external sites.