Covid: No incentives for youth vaccine uptake in Wales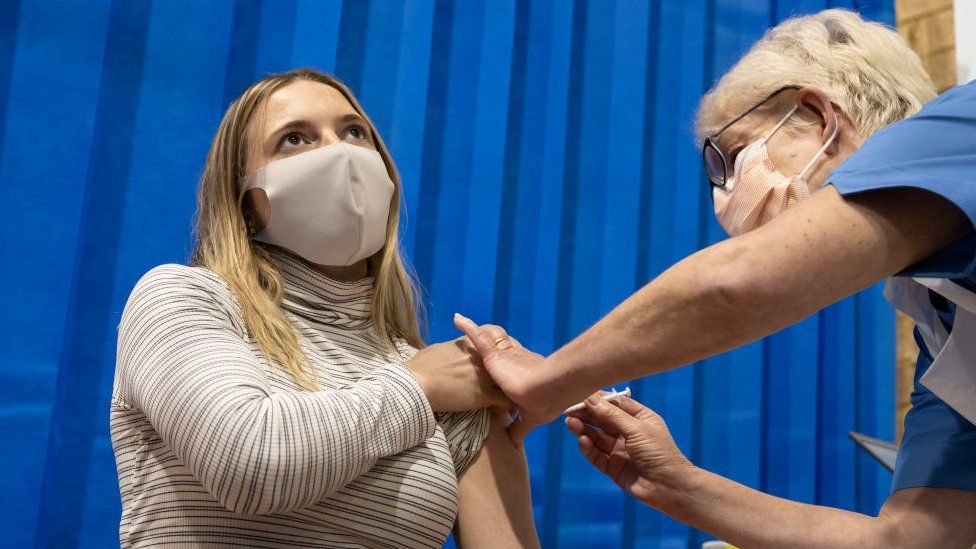 Young people in Wales will not be offered incentives to get a Covid vaccine, the Welsh government has said.
"We are not considering offering such incentives in Wales," a spokesperson said.
"We'd like to encourage anyone who is yet to take up the offer to please book an appointment as soon as possible."
In England, more than 68% of 18 to 29-year-olds have had a first jab.
The incentives in England will be offered by brands including Uber and Deliveroo.
The Department of Health said other incentives could include "vouchers or discount codes for people attending pop-up vaccine sites and booking through the NHS, social media competitions and promotional offers for restaurants".
It is not clear at this stage what age group the incentives will be available to and whether those who have already had the jab will be eligible.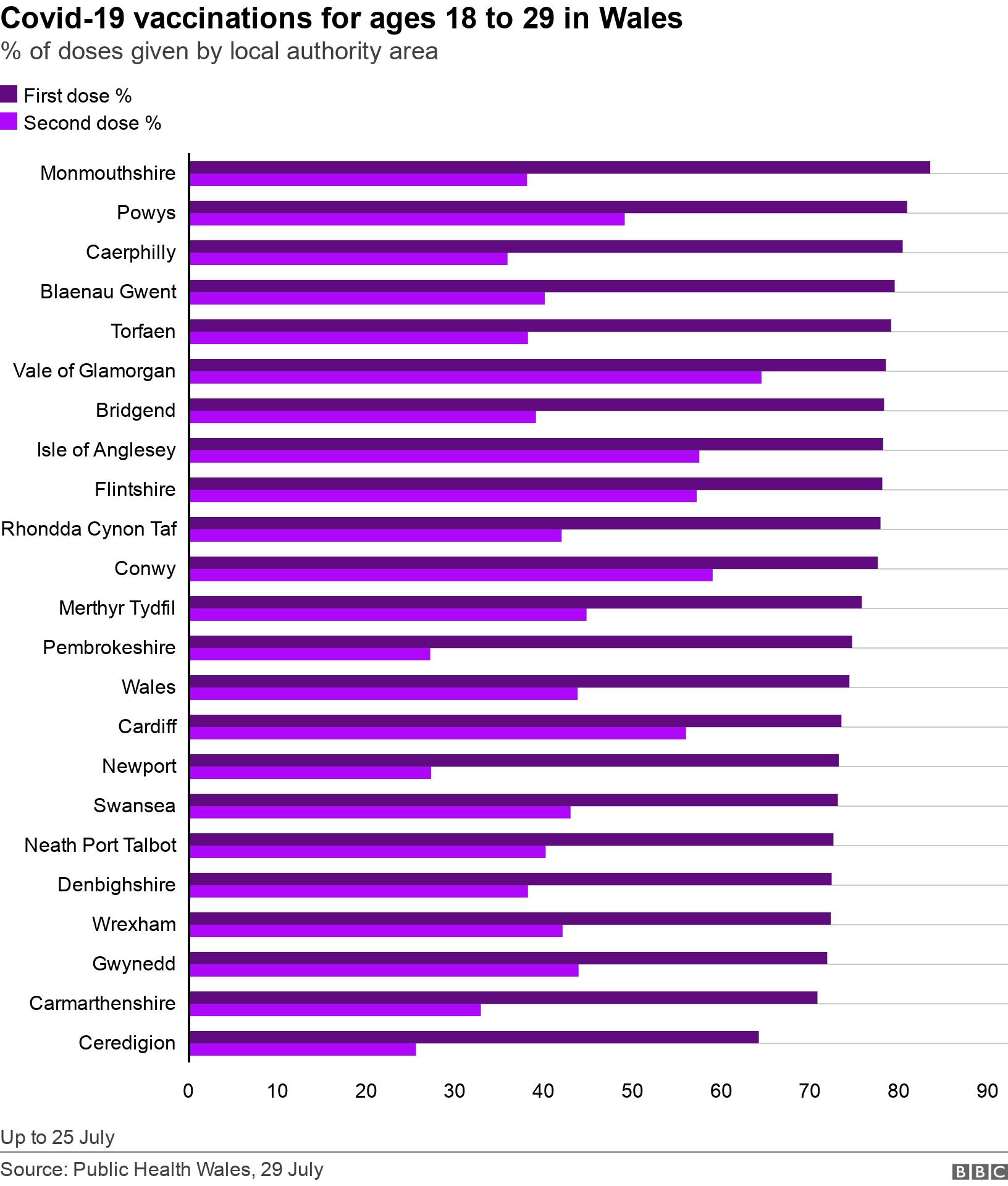 As of 29 July, uptake amongst those aged 18 to 29 in Wales was highest in Monmouthshire and Powys (83.4% and 80.8% respectively) for first doses whilst Ceredigion (64.1%), Carmarthenshire (70.7%) and Gwynedd (71.8%) had the lowest.
Wrexham and Denbighshire, which have been showing high case rates in recent weeks - have also reached just over 72% of 18 to 29s.