Hell's Mouth: Man dies after getting into difficulty in the sea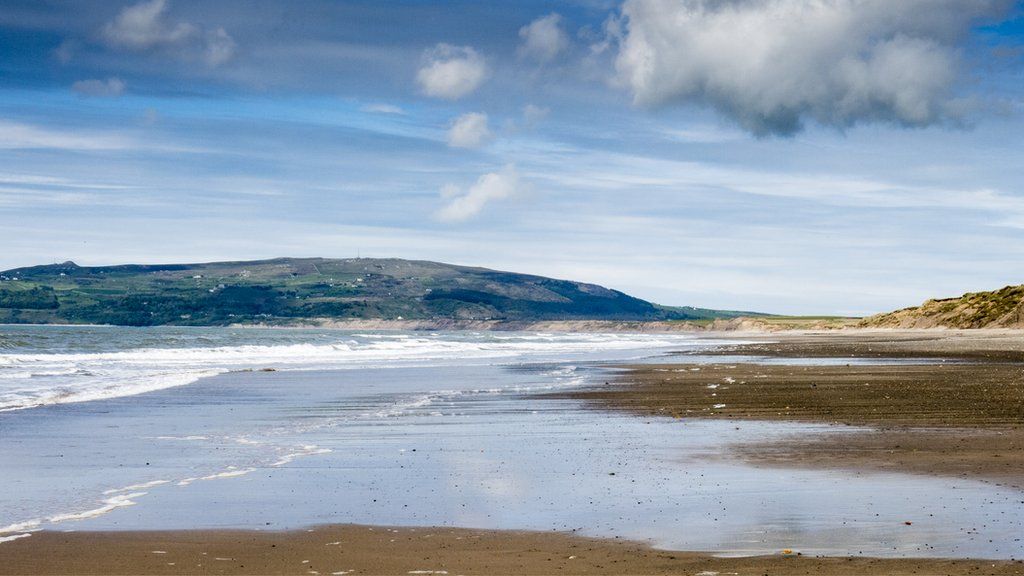 A man has died after getting into difficulty off the north Wales coast.
Police said the man died at the scene after being pulled from the sea at Porth Neigwl, also known as Hell's Mouth, Gwynedd, on Friday.
A search and rescue helicopter, an air ambulance, coastguard rescue teams and three ambulances also attended after reports of three people in trouble at about 14:30 BST.
North Wales Police said officers were supporting the man's family.
Eyewitness Anthony Robinson, who was on holiday with his family from Bradford and had been surfing on the day, said the waves were "quite big and it looked quite ferocious".
He said people at the scene came over to him and his friend to ask if they would help the effort by using their surfboards as windshields while CPR was taking place.
He added: "The tide was coming in rapidly. We all helped to pull him further up the beach and the tide was still coming in so we fairly quickly had to get him off the beach to the ambulance."