Major fraud probe into entrepreneur Gavin Woodhouse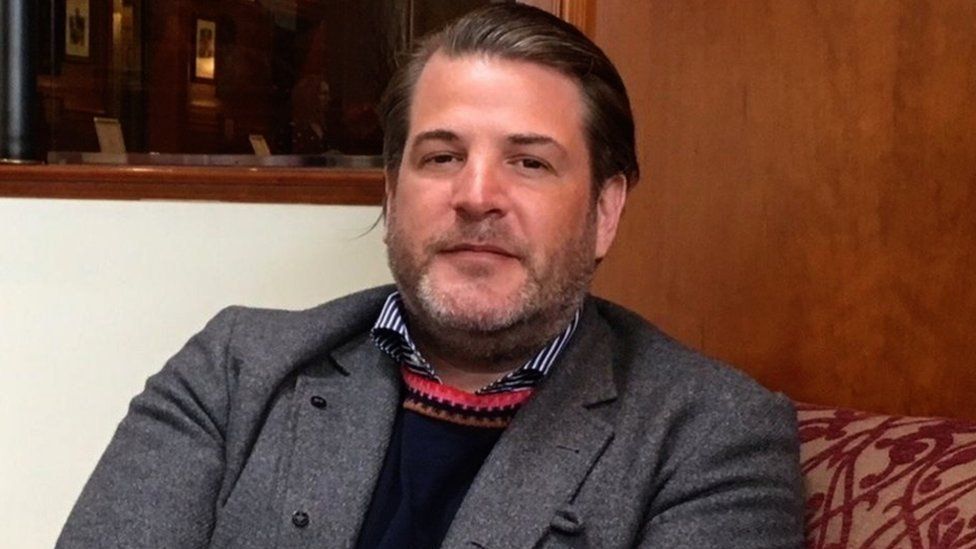 A major investigation has been launched into property developer entrepreneur Gavin Woodhouse.
It will focus on investments he offered in care homes and hotels, some of which were in Wales, between 2013 and 2019.
The Serious Fraud Office (SFO) said it is investigating "suspected fraud and money laundering" relating to him, as well as associated individuals and firms.
Mr Woodhouse declined to comment on the investigation.
UK-based investors into the suspected fraudulent schemes were being urged to complete an SFO questionnaire.
It said this would "help us to establish the circumstances of the investments offered, to identify and pursue new information, and to progress the investigation as quickly as possible".
More than 1,000 people, including many overseas investors, have thought to have invested about £80 million in companies owned by Mr Woodhouse.
Those taking part in the schemes handed over cash for hotel rooms, "off-plan" care home rooms and unbuilt lodges on the proposed Afan Valley Adventure Resort in south Wales.
Neath Port Talbot Council said Mr Woodhouse was "no longer involved" in the Afan Valley project, and the new applicant hoped to "drive this development forward".
Derrick Towlson, from Llysfaen in Conwy, invested in a room at the Fourcroft Hotel in Tenby in 2017 after selling his business.
His £75,000 was supposed to fund the hotel's renovation and in return he would be paid an annual rental.
He was told he could then sell his room back after 10 years at 25% profit.
"I've worked hard since the age of 15 and never had a day out of work so that I could retire early, now we've lost almost everything," he told BBC Wales.
"For the first time in our lives we've had to go on universal credit because our savings are depleted.
"We had nowhere to live so we moved in with my 90-year-old mother. It's been really hard."
Gary Thomas, who invested in two rooms at the Queen's Hotel in Llandudno, welcomed the SFO's investigation.
The retired financial advisor from Flintshire did receive a return on his investments for a couple of years, but these dried up in 2018 and he said he was about £75,000 out of pocket.
"I'm pleased the Serious Fraud Office are investigating this," Mr Thomas said.
"The Queen's is up for sale and we're waiting to see what will happen if it sells, whether they buy the rooms from us or offer us an income.
"I just want out, really. I want to draw a line under this and move on."
Concerns were raised about unfinished projects and the finances of Mr Woodhouse's Northern Powerhouse Developments (NPD) companies.
In 2019, a High Court judge put Northern Powerhouse Developments Ltd into administration, ruling that Mr Woodhouse's business model appeared to be "thoroughly dishonest" and a "shameful abuse of the privileges of limited liability trading".
BBC Wales revealed in November 2019 that a number of Welsh hotels were being offered for sale following the collapse of the NPD schemes to try to get some money back for investors, many of whom were told that the Land Registry documents relating to their purchases were likely to be worthless.
Law firm Penningtons Manches Cooper are pursuing professional negligence claims against a number of solicitors who advised investors in the NPD schemes.
Penningtons partner David Niven said the firm was representing "hundreds of clients" in respect of investments totalling about £20m, including some who invested in Welsh hotels and the Afan Valley Adventure Resort scheme as well as hotels and care homes in England.
The SFO would not comment further on its investigation but said its core purpose were to "deliver justice for victims".
It added: "If we obtain convictions and compensation is appropriate and possible, we will seek to return monies to victims."