Post Office scandal: Cleared sub-postmaster's compensation imminent, lawyer says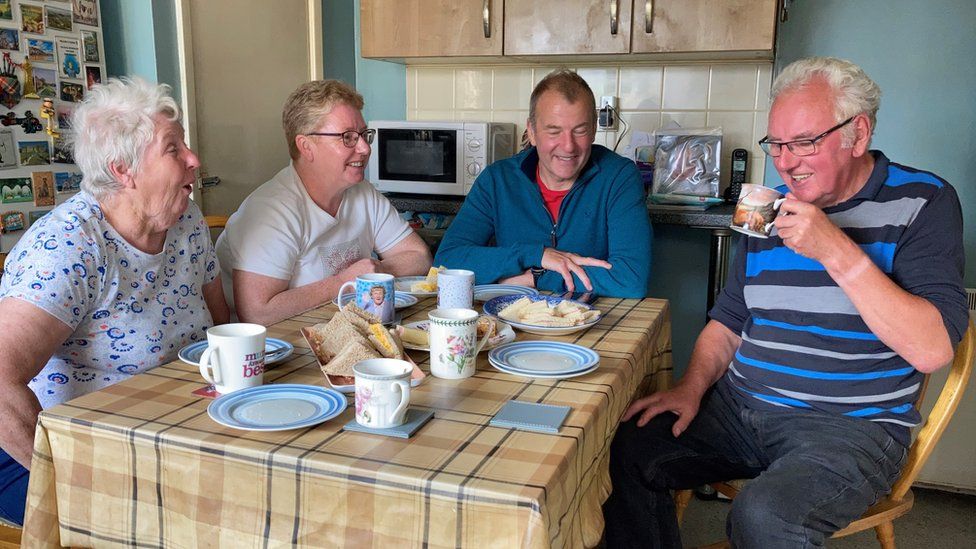 A former Anglesey sub-postmaster who was wrongly convicted for false accounting may get interim compensation imminently, his lawyer says.
The Post Office prosecuted 736 sub-postmasters between 1999 and 2015 based on information from its flawed computer system Horizon.
Mr Thomas, who spent 13 weeks in jail in 2006, said he believed criminal charges should be brought over the wrongful prosecutions if appropriate, but added jail "doesn't do anyone any good".
Speaking from Mr Thomas's home, his Hull-based solicitor Neil Hudgell said: "All the discussions I've had with the Post Office lawyers have been very positive."
He has also launched a separate civil proceedings on behalf of the family.
"What strikes you as you get into this is the forgotten victims because as we sit round this table, this is a wonderful family," Mr Hudgell added.
"What we're looking to do is seek damages that will put Noel back into the position that he would have been had the wrong not been done in the first place."
Mr Thomas said his worst experience was being kept on a tag after his release from prison.
His daughter Sian said the tag's faulty signal would prompt visits from the police in the middle of the night when both her parents were asleep.
"At two, three o'clock in the morning when mum and dad were in bed, they'd say 'which side is your dad on?' and I'd say 'well I think he's this side,' and then they'd be picking up the sheets to check the his tag was still on.
"If he stepped out of the house after seven o'clock at night, they would be on the phone asking 'where's your dad?'
"In the end, it was just getting ridiculous."
She said she still had "terrible nightmares" over the newspaper photograph of her father looking straight into the camera as he was led way in handcuffs on the day of his conviction.
The family had to move and now live in a rented property.
Eira Thomas said she hoped her husband's compensation would give her peace of mind.
"What would be nice would be to have a little place, not a big place, so we've got something to leave Sian and if something happens to us, she's got somewhere to live," she said.
Mr Thomas said he had received huge support from others in his position, but most of all from his family.
"It would be nice to have something back. We've stuck together and we've got there."