Pembrokeshire County Show: Animals and members only on return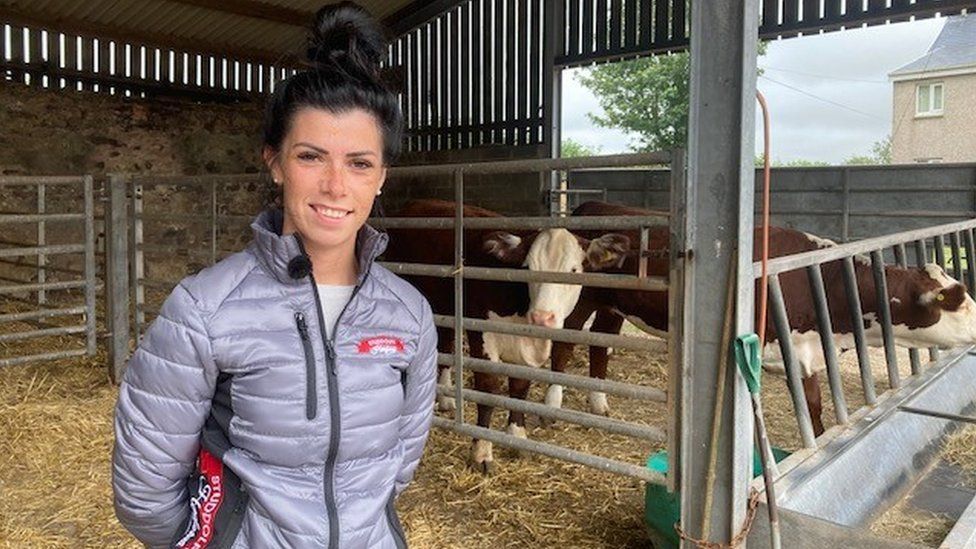 The largest agricultural show in Wales is going ahead this year - but scaled-down for animals and members only.
The Pembrokeshire County Show normally attracts around 100,000 visitors and competitors but this year only 4,000 will be on the showground.
The last show was held in 2019 followed by a virtual event in 2020.
This year's show president Stephen James said it had been a challenge to work through Covid regulations and risk assessments.
Organisers decided, instead of cancelling the show for a second year, it would go ahead as a two-day event instead of three.
Mr James said: "Agricultural shows in Pembrokeshire have existed for over 200 years and they provide an opportunity for farmers and local businesses to exhibit livestock, goods and services - but they are also important for well-being where many of us meet friends and family and discuss challenges with various experts that normally attend.
"This was lost to us last year in the height of the pandemic so the Pembrokeshire Agricultural Society is proud to offer a slimmed down version of the usual event."
Gone are the stands, fair rides and food stalls. But livestock, equine and vintage competitions and displays will still go ahead.
It is a welcome return for those who normally spend their summers preparing animals for the show ring.
Non Thorne breeds Hereford cattle at the family farm at Steynton near Milford Haven and has been competing in shows since she was a child.
She said there was an economic reason for attending agricultural shows, as well as the social side.
"We really love to go all around the country but Pembrokeshire is our most important show because it's on our doorstep and it's our shop window for what we're trying to promote," she said.
"We're really excited and we're just so pleased the society have decided to put a show on - obviously it's quite a big task - with rules and regulations they have to adhere to, but it'll be great to see everyone and I'm sure it's going to be a great success."
Organisers said they had been overwhelmed with livestock entries as it is one of the few agricultural shows going ahead in Wales this year.
Last week a scaled-back version of the Anglesey show went ahead but only with horses, poultry and dogs on display.
The Pembrokeshire show has 715 horses entered for competitions, along with 50 cattle, 102 sheep, 22 pigs and 150 poultry.
Mr James said organisers appreciated the slimmed-down format would be disappointing compared to previous years.
"We look forward to 2022 when we hope we can bring back the show you all know and love," he said.