Afghanistan: How are councils in Wales helping refugees?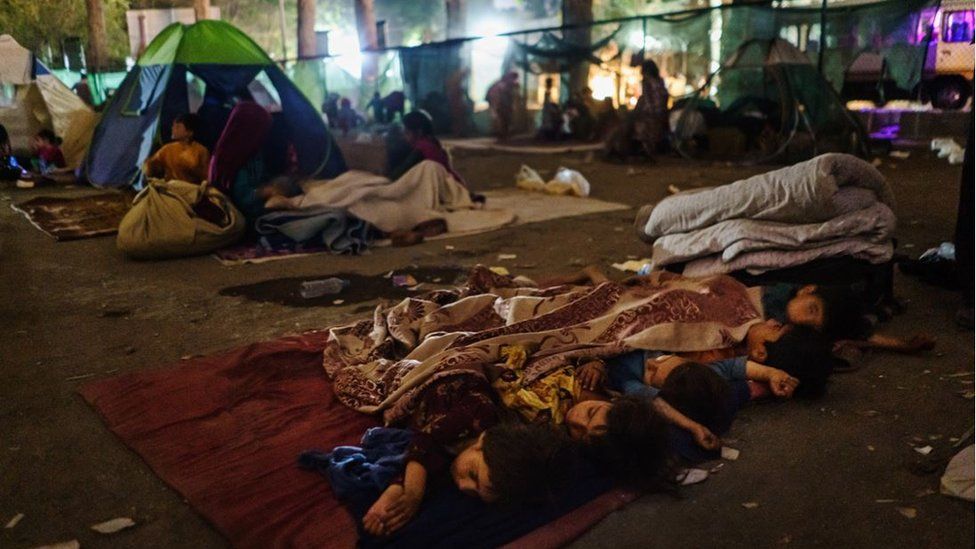 Thousands of Afghan refugees will be resettled in the UK after the Taliban seized control of Kabul, the UK government has promised.
The Home Office said priority would be given to women, girls, and religious and other minorities.
Leader of the Welsh Local Government Association Andrew Morgan said councils in Wales must "play our part".
Social Justice Minister Jane Hutt said the Welsh government was "working very hard" with local authorities and UK ministers to provide homes.
But she said additional funding would be needed from the UK government to put arrangements in place.
How are Welsh councils already helping Afghan refugees?
It supports former UK Ministry of Defence and Foreign Office interpreters and their families.
Anglesey: Hopes to resettle one Afghan family
Blaenau Gwent: Two homes have been offered, the first family is due in September
Bridgend: A spokesman said: "An initial expression of interest had been made pending more details of the scheme, but we are not yet fully signed up"
Cardiff: Said it was urgently consulting all its key stakeholders to look at the options for providing help and was "fully committed to doing everything it can to help"
Caerphilly: Currently home to a family of five refugees, looking to support more
Carmarthenshire: Offered homes to 15 individuals or three households, the first arrived on 3 July on the first evacuation flight
Ceredigion: A spokesman said it was "urgently considering the options available and is in contact with the UK government officials"
Conwy: Agreed to resettle one family
Denbighshire: Offered accommodation to one family
Flintshire: Will be supporting the scheme and is currently working to understand specific requirements
Gwynedd: The council is supporting the scheme, two people have already been resettled in the county
Merthyr Tydfil: The council is supporting the scheme but no more details available at the moment
Monmouthshire: Supports the scheme but cannot confirm figures at this point
Neath Port Talbot: Initially declined due to "pressure on local housing stock" because of the combined effect of homelessness and those hit by flooding at Skewen. However, a spokesman told BBC Wales 24 hours later that the council was able to provide assistance to five families
Newport: Agreed to support the scheme and is "working to understand our capacity to assist". It says it will welcome its first family at the end of August
Pembrokeshire: Said it would provide support but a set number of placements was "yet to be determined"
Powys: Agreed to provide three homes
Rhondda Cynon Taf: Will support the scheme. Says this equates to a handful of families relocated to each council area
Swansea: It said: "We are welcoming three families in August and are looking to welcome more"
Torfaen: Said it was supporting the scheme but a decision has been made yet on the number of homes to be made available. It said one family has been resettled already and a number of homes are being assessed for suitability.
Vale of Glamorgan: The council is supporting the scheme, the number of homes it will offer will be determined after careful assessment of local resources
Wrexham: Has agreed to accommodate up to 10 families