Covid case rates in Wales highest since January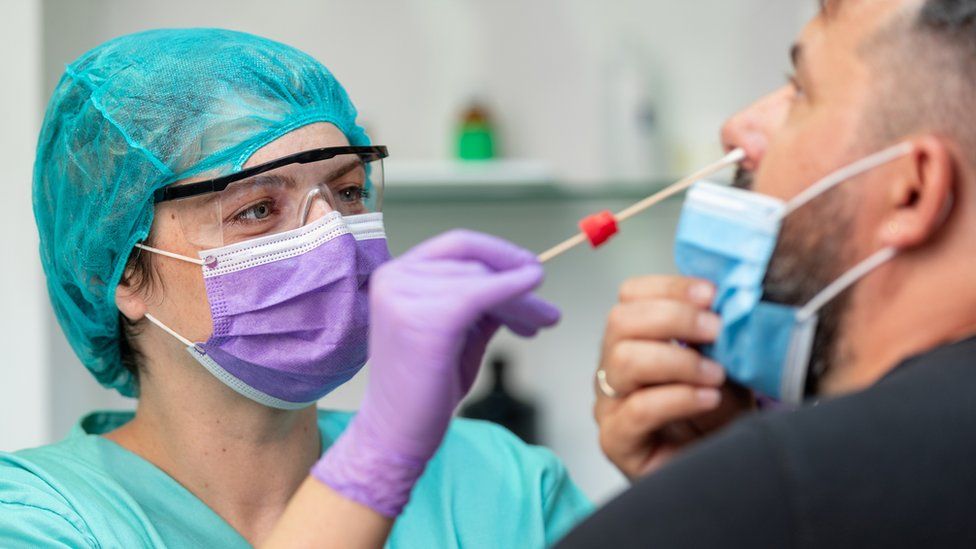 Covid case rates have continued to climb in Wales to numbers not seen since January.
However Public Health Wales figures show deaths and hospital admissions remain much lower, thanks to the vaccine rollout.
Rising cases were anticipated with restrictions easing and more mixing.
Case rates are currently above the "most likely scenario" modelled by scientists but the impact on hospitals remains within calculations.
The Wales case rate has now risen to 334.1 cases per 100,000.
One further death was also reported, bringing the average over the past seven days to 1.1 deaths a day.
At this stage during the second wave there was an average of 23 deaths per day.
Swansea has the highest level of positive cases in Wales with a case rate of 498.4 and more than half of the city's communities have case rates above 500.
Across Wales the average number of daily positive tests is 1,505, up from 946 the week before.
The positivity rate - the proportion of tests taken that come back positive - has also risen to 17.7%.
Hospital admissions are also rising but they remain at about 20% of the level they were at during the second wave.
While vaccination has clearly reduced hospital admission figures, not all age groups are evenly vaccinated.
Just over 60% of those under the age of 30 have been fully vaccinated in Wales, compared with around 90% of those aged 50 and above.
People under the age of 30 accounted for 45% of new Covid cases. This figure was much lower during previous waves when vaccines were less widespread.
In Wales a total of 2,347,000 (74%) people have received one dose, and 2,171,499 (68%) people have been fully vaccinated.