Books: Bid for more diverse heroes in Welsh children's stories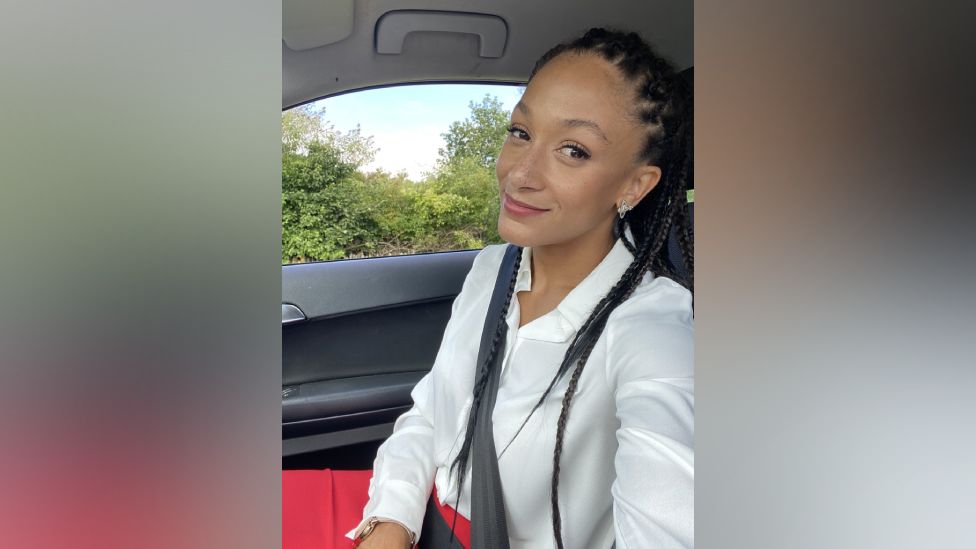 More diverse heroes and heroines are needed in Welsh children's stories to inspire black and ethnic minority children, authors have said.
Writer Jessica Dunrod said many children wanted to change their hair and skin to look like their favourite characters, who were mostly white.
The Cardiff author said it was "vital" black children saw themselves in books.
Literature Wales said the lack of diversity in books made people feel "like they don't belong".
Ms Dunrod said it was important children growing-up reading Welsh-language literature saw diverse characters.
"It was only in my thirties that I saw someone of colour speaking Welsh," said the Cardiff University masters student.
In comparison 12% of all Welsh pupils aged five and over came from minority ethnic backgrounds in 2019 - although this differed widely across Wales, from 34.4% in Cardiff to 4.1% in Anglesey, according to Pupil Level Annual School Census data.
In her first book, Your Hair Is Your Crown, Ms Dunrod features a heroine called Hope who unleashes the curls of her afro on a magical adventure.
The 32-year-old said characters in stories were important as they gave children dreams for the future, but many did not reflect anyone from diverse backgrounds.
She said many children, of all races and backgrounds, wanted to be like Elsa in Frozen, and got upset that they could not look like her.
She said growing up she wanted to be like the Little Mermaid and Cinderella, and seeing characters like her would have helped her as a young girl.
"[It makes you feel] if I'm not good enough to be in books, then how am I going to be good enough to write books?" she said.
"It's a little thing we could do, but it would help a lot of people. It would have an on-going effect.
"If I'd read a book where there was a black teacher in it, maybe I'd have wanted to grow up being a teacher."
Ms Dunrod, who runs her own translation company, is now hoping to translate 10 short children's stories, written by black British authors, into Welsh.
She is hoping to raise money for the project, which she said would be a "short-term solution" while waiting for more ethnic minority authors to be published in the language.
"Everybody deserves to see themselves in literature. We need to read their experiences in order to be better citizens," she said.
'It would have helped me'
Another Cardiff writer, Nia Morais, said growing up in the capital reading books with diverse heroes and heroines would have made a huge difference.
"It's really important to me... you want to hear about other people's experiences but in a way in which you can identify with them," she said.
Chief Executive of Literature Wales, Lleucu Siencyn, said more needed to be done to champion and empower marginalised voices in books,
"I think it's fair to say there's a problem with representation in literature generally, but certainly in literature for children and young people," she said.
"The lack of representation of lived experiences on the page conditions people to feel like they don't belong.
"It's so important that we face up to this."
She said it was important literary voices that are nurtured and published, are an "inspiration to a new generation of readers and young writers".