Tom Hardy: Can a star's posts give locations a tourism boost?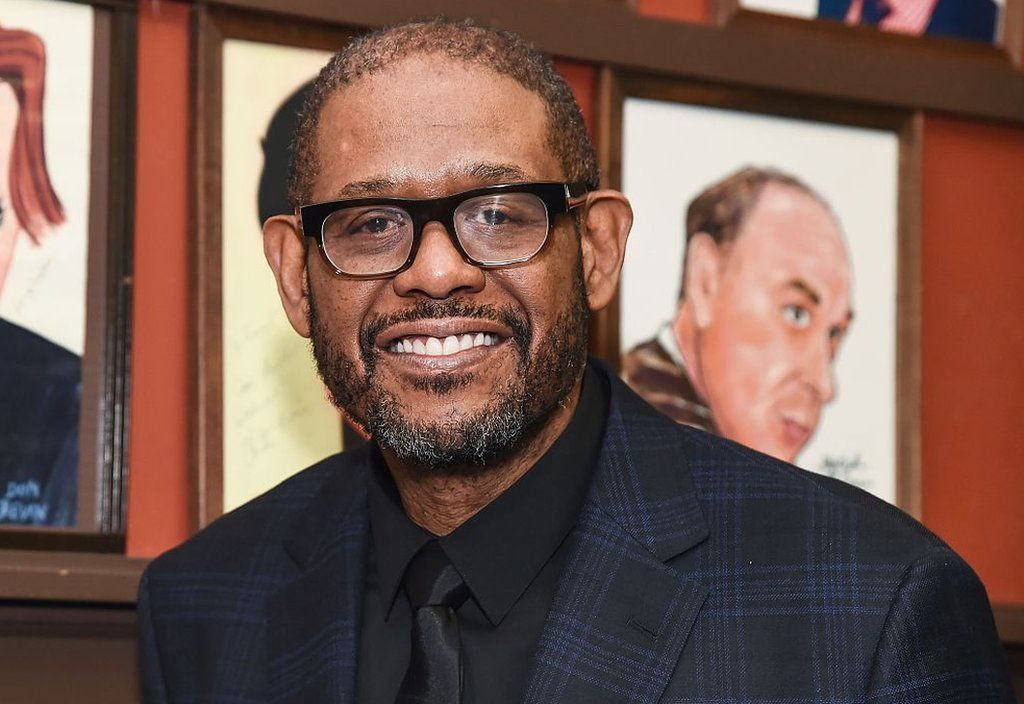 Wales has played host to some of Hollywood's finest this summer, with stars filming on location and posting pictures of the scenery in their down time.
Well, according to tourism expert Dr Marcus Hansen, quite a lot.
The programme leader for hospitality, tourism and events at Wrexham Glyndwr University said stars filming and promoting in Wales can put "hidden gems on the map".
"Film-induced tourism is really an extension of popular media and popular culture and Wales featuring in a film or TV series can be invaluable marketing," he said.
"If films/TV series become very popular, people often want to re-connect with the show and therefore decide to visit the locations. Great examples are New Zealand after Lord of the Rings or Dubrovnik, Croatia, following Game of Thrones."
In 2019, it was estimated that about 350,000 visitors - and £50m - were drawn to Northern Ireland each year thanks to Game of Thrones being produced there.
Dr Hansen said: "People want to re-experience those emotions from their favourite film or TV show and so you have people travel to where it was filmed to do that.
"So, particularly from an international perspective, it can really put Wales on the map, and it would be very expensive to try and get that kind of exposure in other ways."
Forest Whitaker - who won the Academy Award for best actor in 2006 for The Last King of Scotland - is the latest A-lister to share some pictures from his trips around Wales.
In one Instagram post, he said: "Enjoying time in beautiful Wales before going back to set."
Whitaker is filming Netflix crime drama Havoc with big name co-stars, including Tom Hardy.
He posted pictures from popular waterfronts, including St Catherine's in Tenby and Penarth Pier, Cardiff.
Hardy surprised Barry locals when he showed up at the town's famous pleasure beach and was even spotted on a few rides.
Dr Hansen said it would have a "great impact" for a destination like Wales with heritage attractions and eye-catching geography, but which has perhaps not been seen as big a draw as other locations in the UK up to now.
"Whilst an advert can be very effective, it'll struggle to compete with recommendations from friends, family and celebrities whom we may follow online," he added.
"It's seen as more trustworthy, unless of course the celebrity is sponsored by the destination. But I think Wales is still a bit of a hidden gem, certainly compared to places in England and Scotland and so to get this kind of exposure is really invaluable."
He added: "People, today, want real, authentic recommendations. So, if Tom Hardy or Forest Whitaker are having a good time here, it will pique others' interests too. Indeed, people might want to replicate their favourite celebrity's experience as a way of connecting with them."
Boogie Nights' Luis Guzman also posted a picture featuring Lin-Manuel Miranda while out in Cardiff this summer.
Miranda has spoken of his love of Wales in the past couple of years, with the American actor, singer, songwriter and producer working in the country for the BBC's His Dark Materials series.
He even rapped about Cardiff while in New York.
Dr Hansen said the tourism industry had been very hard hit by Covid.
"So many people have chosen to stay within the UK and, here in Wales, we now have some great additions to cater to all these new tourists.
"I'm A Celeb has been invaluable as well, given the rise in domestic tourism. People will have been looking for somewhere to go right around the time that show came on and I think it reminded a lot of people of Wales and how beautiful and unique it is."
A Welsh government spokeswoman said it was great to see so many people enjoying their summer holidays in Wales, including many well-known faces.
"Many TV programmes and films are being shot on location in Wales at the moment too - our beautiful country will be seen by many new audiences around the world.
"Film and TV tourism has helped give many parts of Wales a real boost - Pembrokeshire and Snowdonia are still experiencing positive gains from major productions filmed over the last decade.
"Location spotting is popular with many tourists; from Harry Potter at Freshwater West to Barry Island tours for Gavin and Stacey.
"Keeping Faith locations have been included in a Superfan Trail map produced by Carmarthenshire council and the hugely popular Netflix series Sex Education continues to put the spotlight on locations around the Wye Valley."