Anthony Hampton: Councillor denies 'abhorrent' child abuse claims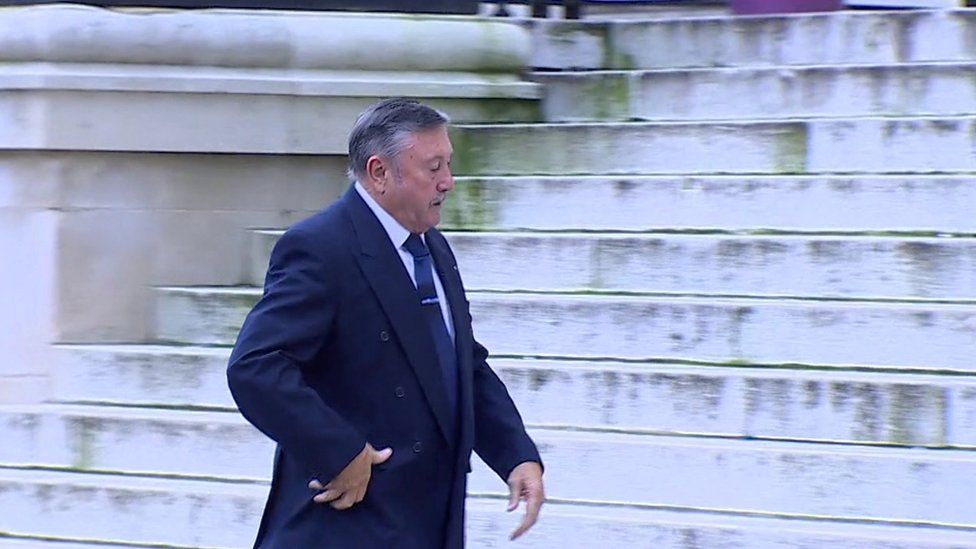 A councillor and ex-teacher says claims he indecently assaulted children are abhorrent.
Anthony Hampton, 74, from Barry, Vale of Glamorgan, denies 20 counts of indecent assault involving four children in the 1970s, 80s and 90s.
Cardiff Crown Court heard he massaged and rubbed himself against the children who were all under 16 at the time.
One witness said the abuse started when she was five and included Mr Hampton lying on top of her and masturbating.
On Tuesday, Mr Hampton told the court: "I have no idea why these people are making things up... especially when they are friends."
He said personal health problems would have prevented some of the acts he stands accused of.
"These are simply false claims," he told the court.
He said he became a teacher in 1969, a Vale of Glamorgan councillor in 1991 and served for 10 or 11 years as chairman of the Welsh Joint Education Committee (WJEC).
When asked if he had ever masturbated with one of his accusers he replied: "Absolutely not. That would be abhorrent to me."
When asked if he had ever "interfered " with another male student, he replied: "Certainly not ."
He was asked if he had even shown the student pornography and replied: "I have never purchased pornography in my entire life."