First Cymru bus driver shortage sees 15 routes suspended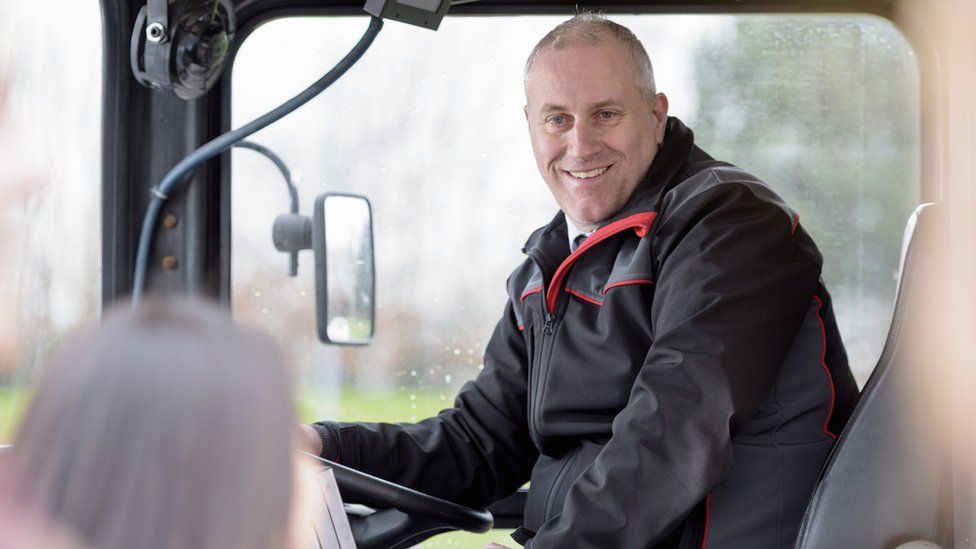 A bus company has suspended 15 routes across south Wales due to a driver shortage.
First Cymru said it had been unable to operate the routes in Swansea and Neath Port Talbot on Monday.
The company said it had doubled the number of drivers it would usually take on but a DVLA backlog and the effects of the pandemic meant it was taking "months" for licences to come through.
The DVLA said some applications had been prioritised.
A First Cymru spokesperson said the shortages were due to drivers having to self-isolate, staff absence and more drivers leaving to take other jobs within the HGV industry.
"We have been actively recruiting staff and doubled our training activity to increase the volume of recruits," the spokesperson said.
"We have a strong pipeline but we have experienced considerable delays with licence applications at DVLA and this has had a considerable impact on us.
"PCV [passenger-carrying vehicle] driver shortages are both industry-wide and UK-wide, and as a result we are unable to loan drivers from our colleagues across the UK."
The company has urged people to check before they travel.
A DVLA spokesperson said: "We are prioritising HGV and PCV provisional licence applications which are being issued in around two weeks.
"More complex transactions, for example if medical investigations are needed as part of a driving licence application, may face longer delays.
"There are delays in processing paper applications due to recent industrial action and social distancing requirements, which means that we have fewer staff than usual on site."