HGV driver shortage: Patient care risk over NHS deliveries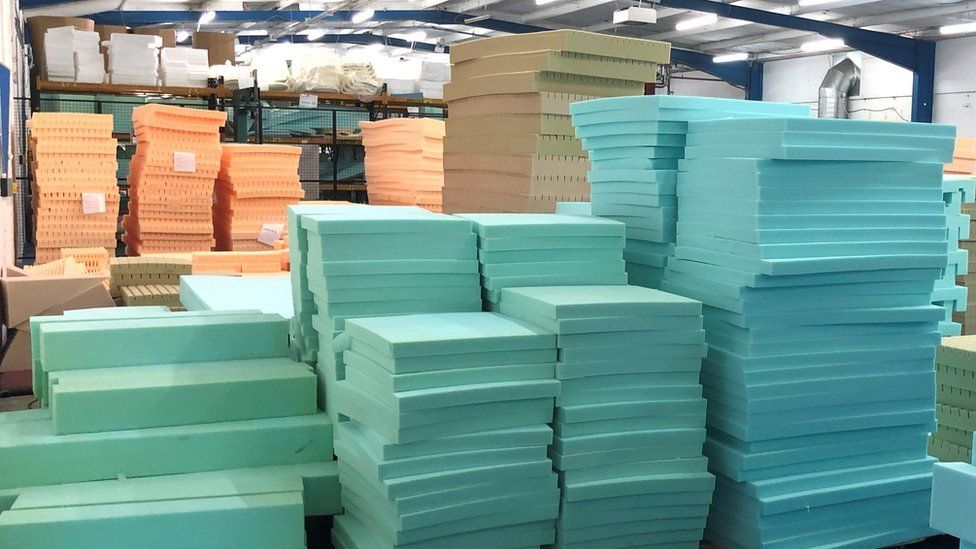 A medical supply company has warned a shortage of lorry drivers could hit NHS care for patients.
Caerphilly-based DHG, which supplies the NHS with hospital beds, said it was struggling to make deliveries.
The company's chief executive said it would have to prioritise deliveries and the NHS might have to make difficult patient choices.
The Welsh government said it was "monitoring UK-wide HGV driver shortages".
DHG is one of the UK's largest manufacturers of specialist medical devices, supplying thousands of hospital beds, specialist mattresses and chairs each year to hospitals and care homes.
Chief executive Graham Ewart said a combination of HGV driver shortages and an expected increase in demand could lead to parts of the NHS not getting the supplies they needed over coming months.
He said as pressures on NHS services increased amid rising Covid cases, he was concerned medical device manufacturers would have to choose who to supply, and in turn put organisations like the NHS in a difficult position.
Mr Ewart said a "perfect storm" had been caused by the combination of Covid and Brexit, which had led to significant problems in moving goods around.
He said he had had to stockpile raw materials and had started using smaller vans to deliver some products, rather than lorries that need a driver with an HGV licence.
"What we've seen post-Covid pandemic is a strain on our supply chain and a lack of ability to source raw materials and containers across the globe," he said.
"This has now been compounded with Brexit and a UK logistical challenge around getting HGV drivers to both deliver and also collect goods."
The NHS Wales Shared Services Partnership is responsible for the procurement of healthcare products for the NHS in Wales.
It said while there had been recent examples of reduced stock availability, it had "been able to mitigate this through a collaborative national approach, which follows clinical guidance and works closely with the impacted suppliers to resolve the issues".
"Driver shortage is however not the only factor which can contribute to supply disruption and there is often much wider factors contributing to any particular supply disruption," added officials.
But Mr Ewart said there needed to be closer working between companies such as his and NHS procurement teams, to ensure the correct products reach the areas of greatest need.
He also said he wanted more action taken to increase the number of drivers available.
The Welsh government official said: "We are monitoring UK-wide HGV driver shortages and their impact on critical supply chains in Wales.
"We continue to press the UK government to take action to address the causes of these issues."
A UK government spokesman said: "As driver shortages across Europe demonstrate, this is a widespread problem caused by a range of factors, including an ageing workforce.
"Most of the solutions are likely to be driven by industry, with progress already being made in testing and hiring, and a big push towards improving pay, working conditions and diversity.
"We recently announced a significant package of measures, including plans to streamline the process for new drivers to gain their HGV licence, and increased capacity for HGV driving tests."