Smartphones: The Royal Mint to extract gold from old phones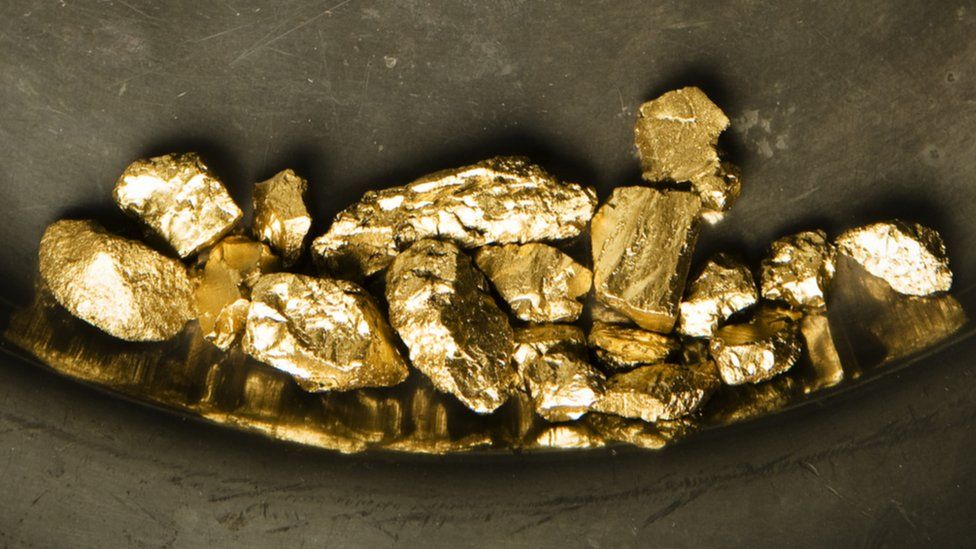 Gold and precious metals are to be extracted from old phones and laptops by Britain's coin-maker.
The Royal Mint plans to introduce a world-first technology to the UK to recycle gold from electronic waste.
The mint's chief executive Anne Jessopp said the technology would help to "make a genuine impact on one of the world's greatest environmental challenges".
The Royal Mint has signed an agreement with Canadian start-up Excir to recover 99% and more of gold from devices' circuit boards.
It said the chemistry selectively targets and extracts precious metals from circuit boards in seconds.
If nothing is done to counter the problem, electronic waste is set to reach 74 million tonnes by 2030 - almost a doubling of tonnage in a decade, the mint said.
The plans would see precious metals recovered at room temperature at the mint's site in Llantrisant, in Rhondda Cynon Taf, instead of electronic waste leaving UK shores to be processed at high temperatures in smelters.
Initial use of the technology at the Royal Mint has already produced gold with a purity of 999.9, but when fully scaled up it has potential to also recover palladium, silver and copper.
The mint's Ms Jessopp described the potential of the technology as "huge" in its ability to reduce electronic waste, preserve precious metals, and develop new skills.
Sean Millard, chief growth officer at the Royal Mint, added that the chemistry was "revolutionary".
"It offers huge potential for The Royal Mint and the circular economy - helping to reuse our planet's precious resources and creating new skills in the UK."