Gower: Yurts springing up 'below the radar'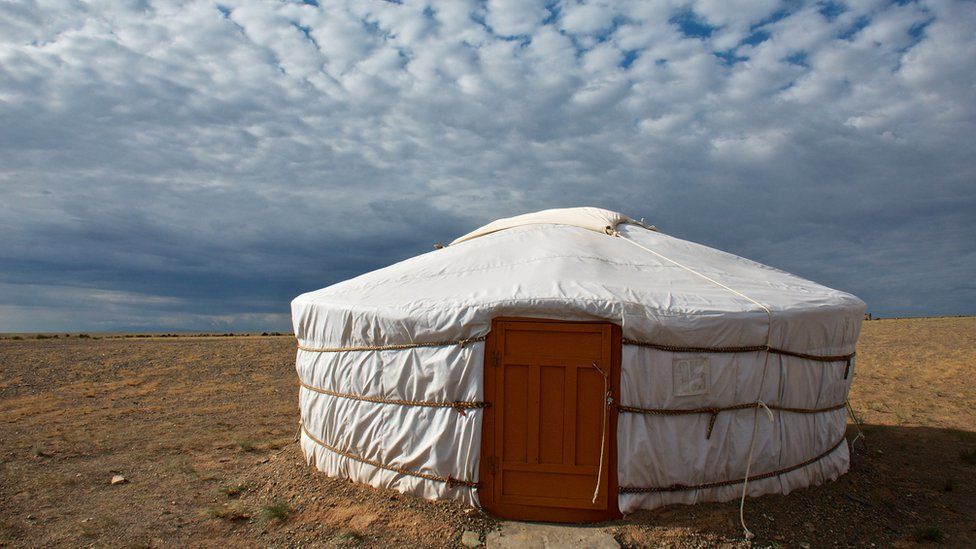 Yurts have been springing up across a coastal beauty spot without planning permission, it's been claimed.
Conservation group the Gower Society has carried out fly-overs and spotted the "smattering" of round tents.
The group's Gordon Howe said businesses are earning money from the yurts, but not contributing financially to the area.
"I must confess there is a lot of new developments below the radar, and the radar is planning," said Mr Howe.
"There is an awful lot of yurts, shepherd's huts and extensions going on off the radar until you look at Google Earth and then, all of a sudden, it pops up."
The council is carrying out a review of Gower's capacity for camping and caravan sites, which will consider the rise of new types of visitor accommodation.
Council officer Ruth Henderson said people needed to make the authority aware of potential planning breaches so it can investigate, although she said there was a "huge backlog" in enforcement currently.
Mr Howe said the Gower Society wasn't complaining about all of the developments he referred to.
"We are not having a downer on tourism, in that sense, we just think it's wrong that people should be able to do what they like and just ignore the system that many of us respect," he said.