Ashley Keegan jailed for life for murder of John Bell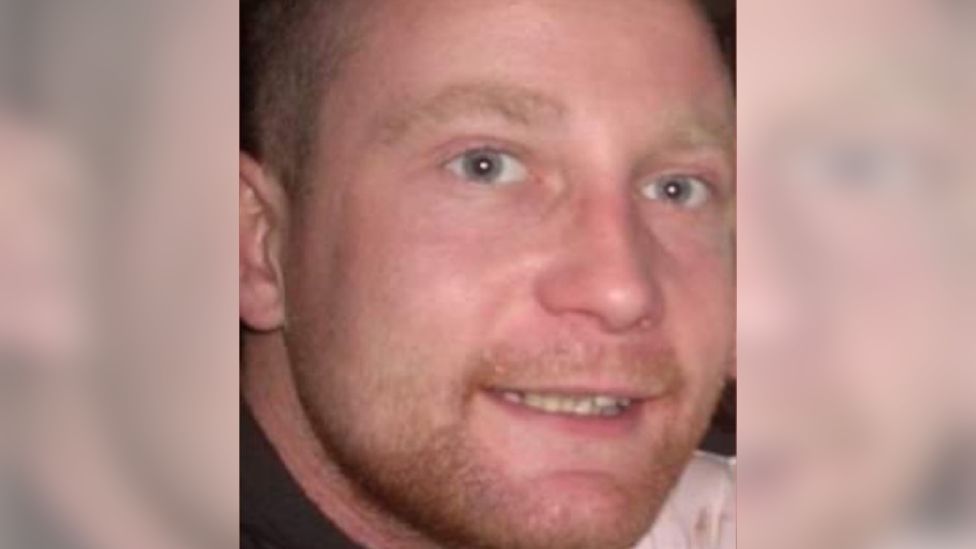 A man who stabbed his victim in the back seven times has been jailed for life.
Ashley Keegan was given a minimum 20 years sentence for murdering 37-year-old John Bell on July 21.
As Keegan drank outside his house in Golwg y Castell, Cardigan, on 20 July, his behaviour became erratic.
When Mr Bell and friend Daniel Saunders arrived at the home of his neighbour, Mr Saunders' mother Amanda Simpson, the 22-year-old became abusive.
At around 23:40 BST, Mr Saunders was put in a taxi by Ms Simpson, when again Keegan became abusive.
The taxi pulled off and during the argument that followed Ms Simpson was pushed to the floor.
Keegan then turned on Mr Bell, approaching him and throwing multiple punches to his head.
Mr Bell, the court heard, did not retaliate.
He held his hands up to calm things down, and moved backwards.
Mr Bell then walked off down a hill.
Swansea Crown Court heard Keegan was then seen going after his victim with a kitchen knife.
Mr Bell was stabbed seven times in the back, but managed to walk away, and was later found injured and bleeding on Cardigan Bridge, Castle Street.
Meanwhile, Keegan was seen throwing the knife away before returning his home.
There he told partner his Chloe Phillips: "I've stabbed him." 
After the sentencing, Dyfed-Powys Police's Det Ch Insp Gareth Roberts said: "Keegan's actions... were brutal and cowardly.
"Neither Keegan nor John were previously known to each other and John's death was an unnecessary act with no prior motive."