Covid 'challenge' not deterring cancer unit supporters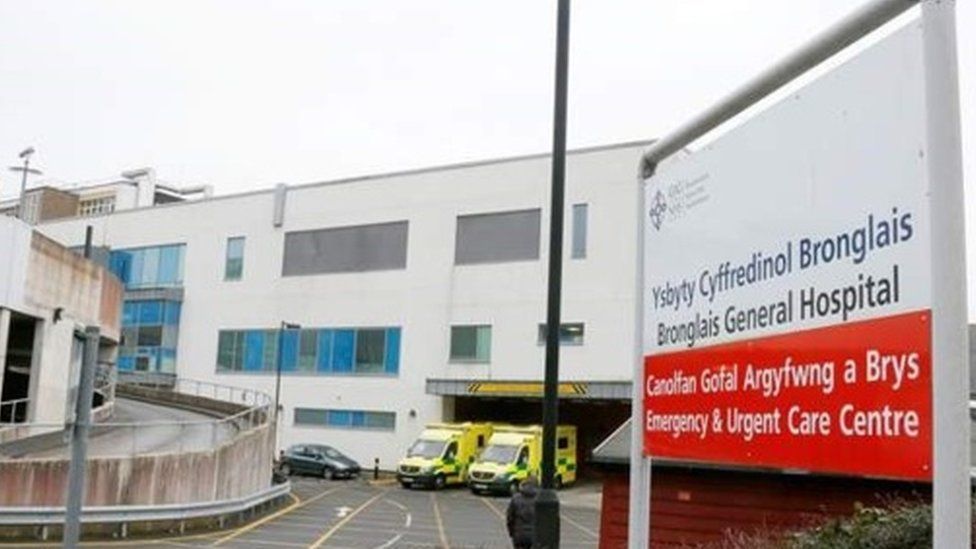 Supporters remain confident they can raise a further £500,000 to build a chemotherapy day unit, despite the pandemic affecting fundraising efforts.
A total of £1.7m has been raised for the £2.2m unit at Bronglais Hospital in Aberystwyth, Ceredigion.
Hywel Dda health board will pay running costs and has pledged £364,000.
"Covid has definitely brought many challenges to fundraising teams across the country," said fundraising officer Bridget Harpwood.
"We have adapted and put many events online, and we've seen a really good uptake of people doing challenges virtually, and people have continued to raise money.
"We are very confident that we can make this target and provide a purpose-built unit to the population of mid Wales sooner rather than later."
More than 60 people a week receive cancer treatment at Bronglais Hospital but it has never had a dedicated chemotherapy unit.
Hywel Dda health board said it had been "gifted significant funds to enhance the patient experience and environment through the provision of a dedicated chemotherapy unit".
Almost £669,000 has come from donations to Ceredigion cancer services and £660,000 from donations and legacy gifts to Bronglais Hospital.
The health board said it was also hoping to secure grants as well as corporate support, fundraising events and major donors.
Hywel Dda Health Charities, which is coordinating the new £500,000 appeal, hopes work can start on the unit by February 2023.
Nurse Rhian Jones said, while there had been a chemotherapy service at the hospital for 30 years, it had never been in a purpose-built unit.
"The issue is that [the service] is run from an open plan unit so patients haven't always got that space to discuss very private, intimate issues," she said.
"Hopefully, the new unit will offer a modern unit where patients' privacy, dignity and comfort is ensured."
Former patient Arwyn Davies had treatment for bowel cancer three years ago followed by months of chemotherapy in the current unit before being given the all-clear.
He said: "It's about future-proofing the facility and the treatment as well in order to ensure that the best possible treatment is available for people."